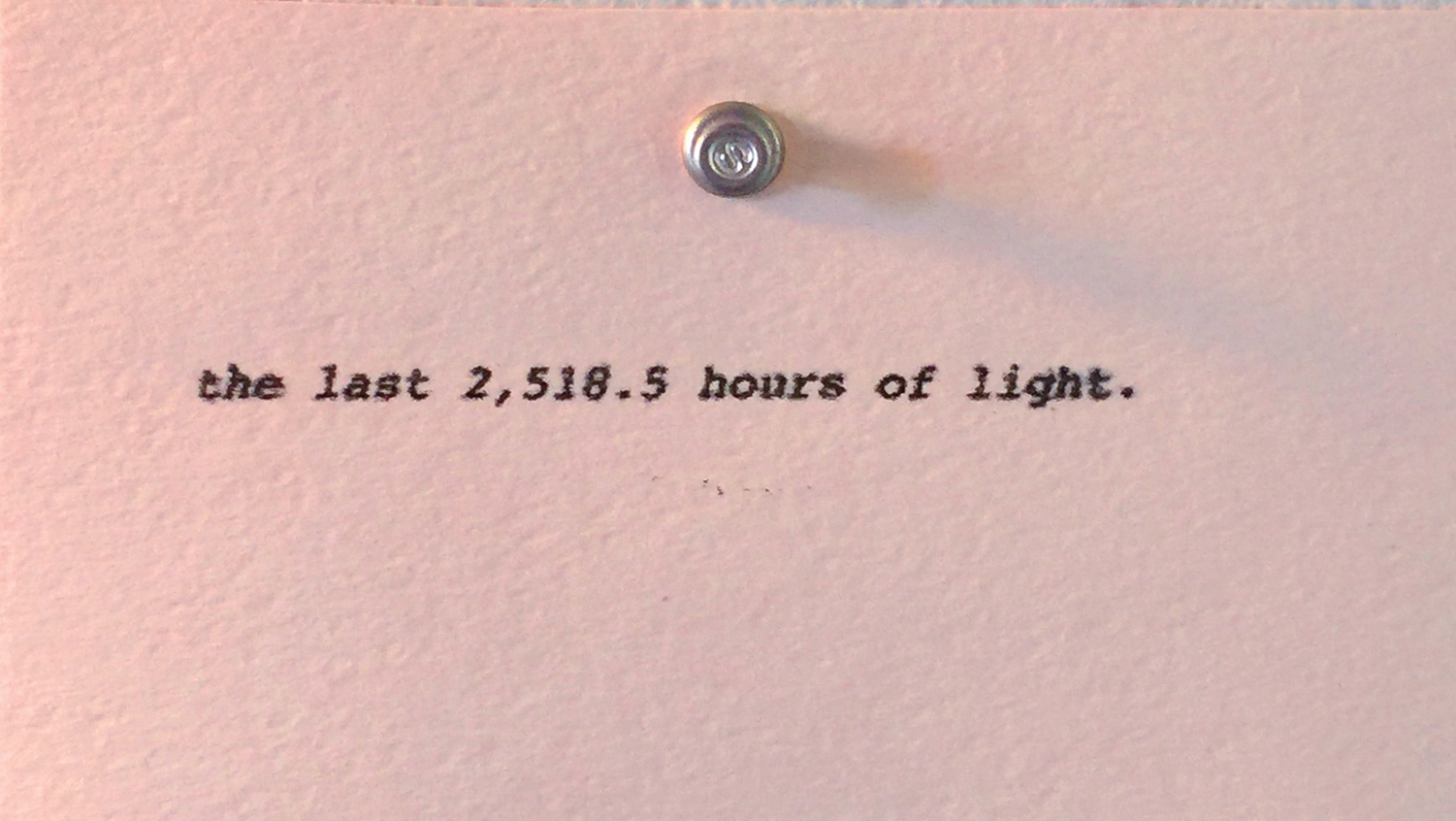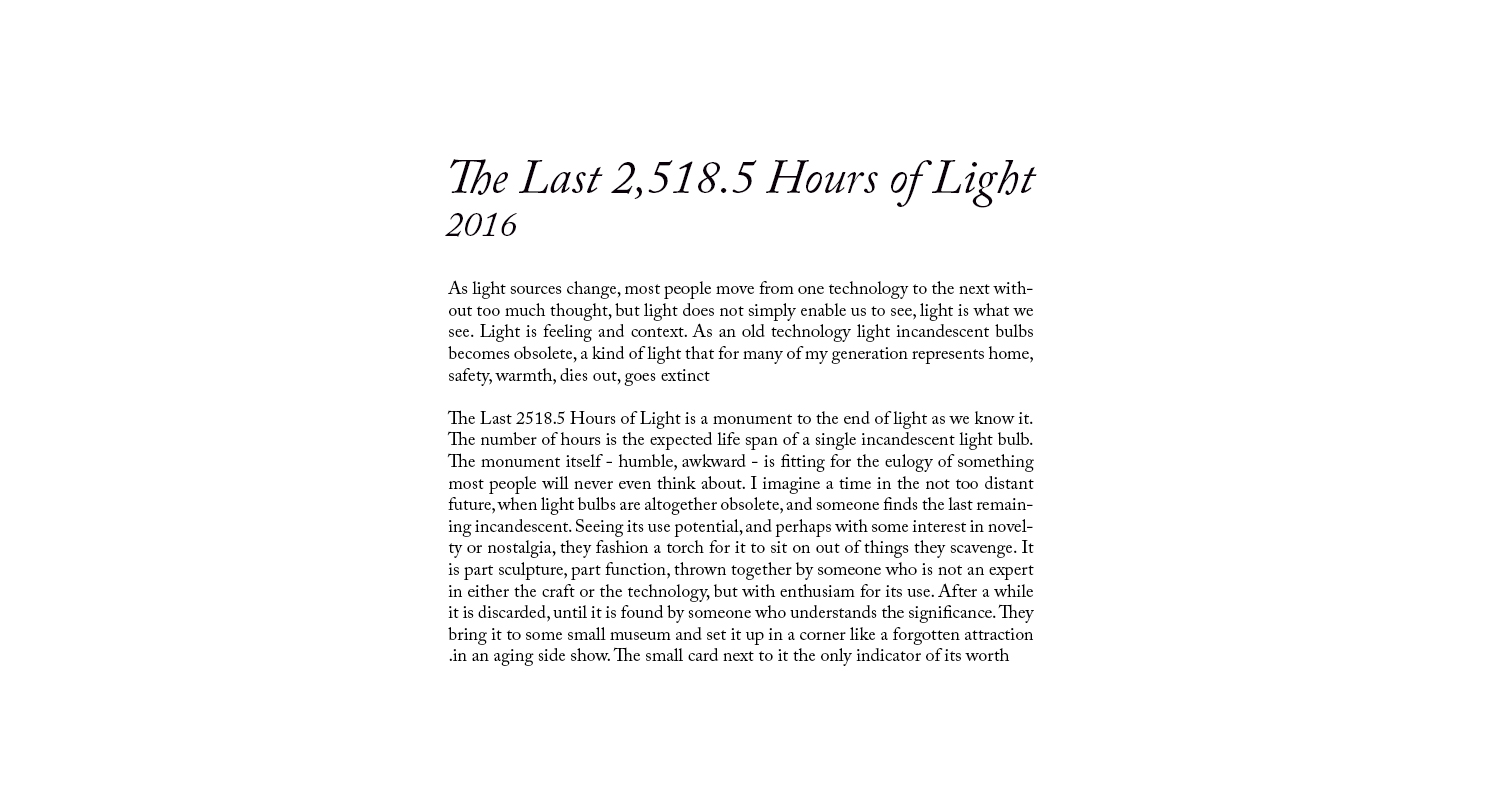 The Last 2,518.5 Hours of Light
As light sources change, most people move from one technology to the next without too much thought, but light does not simply enable us to see, light is what we see. Light is feeling and context. As an old technology light incandescent bulbs becomes obsolete, a kind of light that for many of my generation represents home, safety, warmth, dies out, goes extinct.
The Last 2518.5 Hours of Light is a monument to the end of light as we know it. The number of hours is the expected life span of a single incandescent light bulb. The monument itself - humble, awkward - is fitting for the eulogy of something most people will never even think about. I imagine a time in the not too distant future, when light bulbs are altogether obsolete, and someone finds the last remaining incandescent. Seeing its use potential, and perhaps with some interest in novelty or nostalgia, they fashion a torch for it to sit on out of things they scavenge. It is part sculpture, part function, thrown together by someone who is not an expert in either the craft or the technology, but with enthusiam for its use. After a while it is discarded, until it is found by someone who understands the significance. They bring it to some small museum and set it up in a corner like a forgotten attraction in an aging side show. The small card next to it the only indicator of its worth.