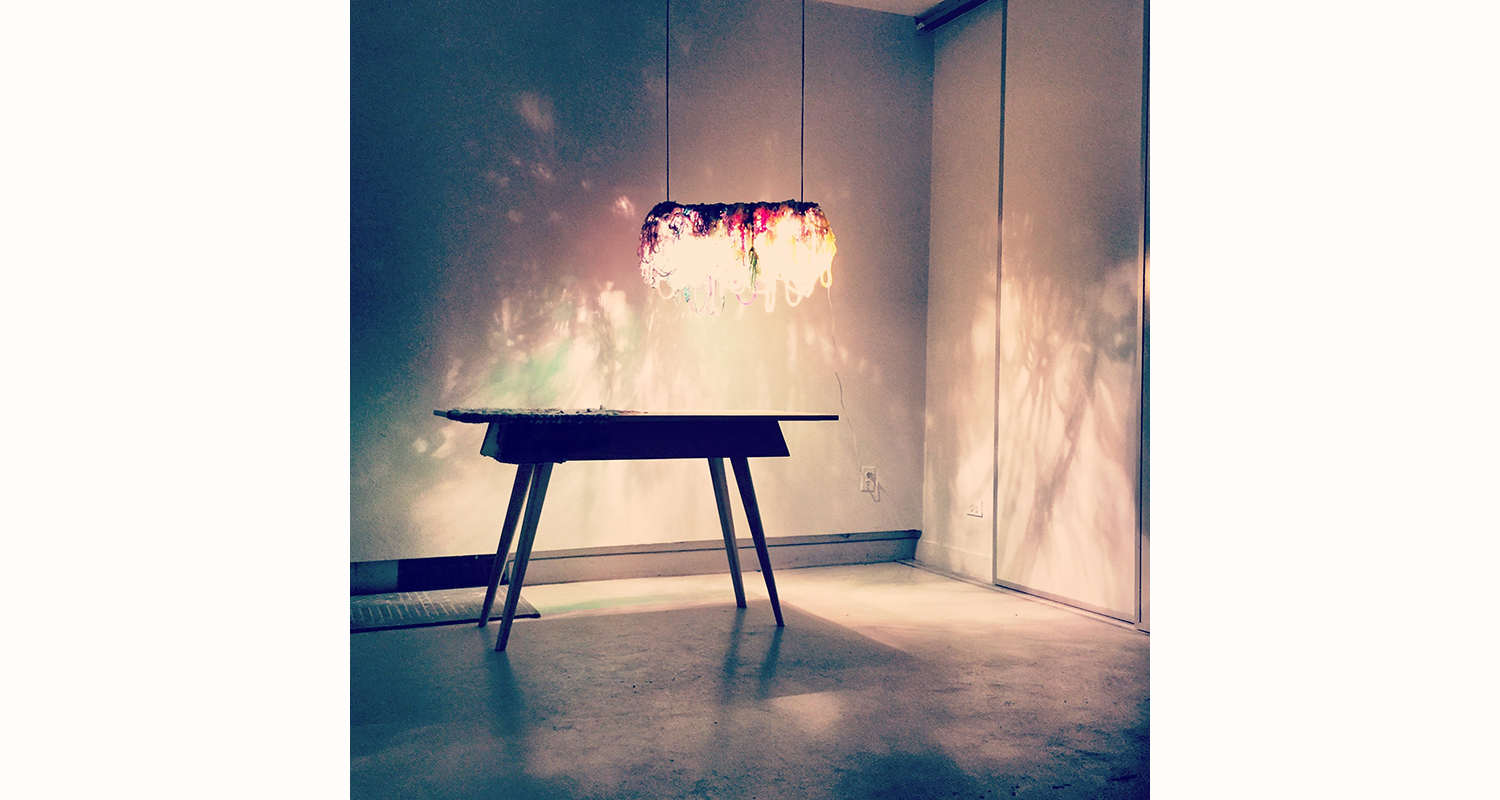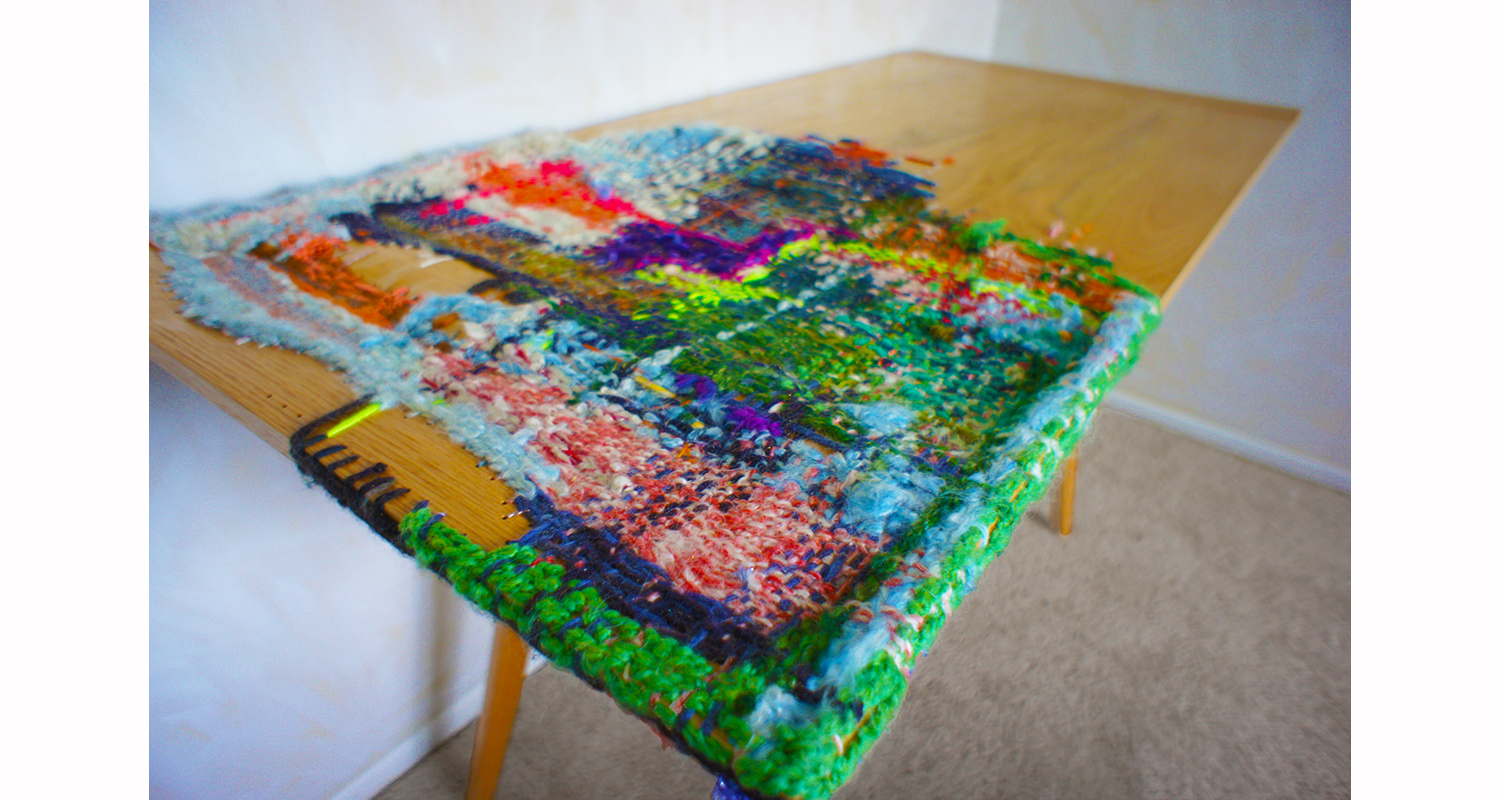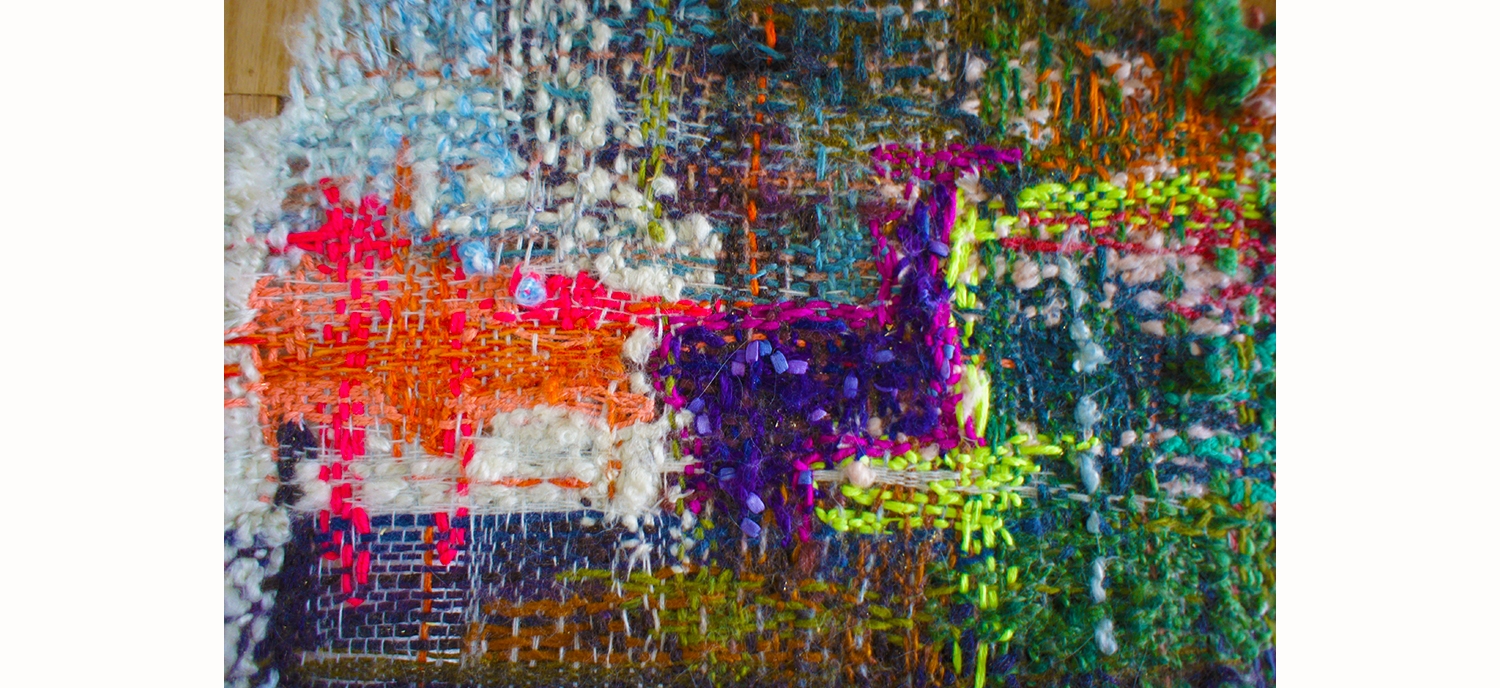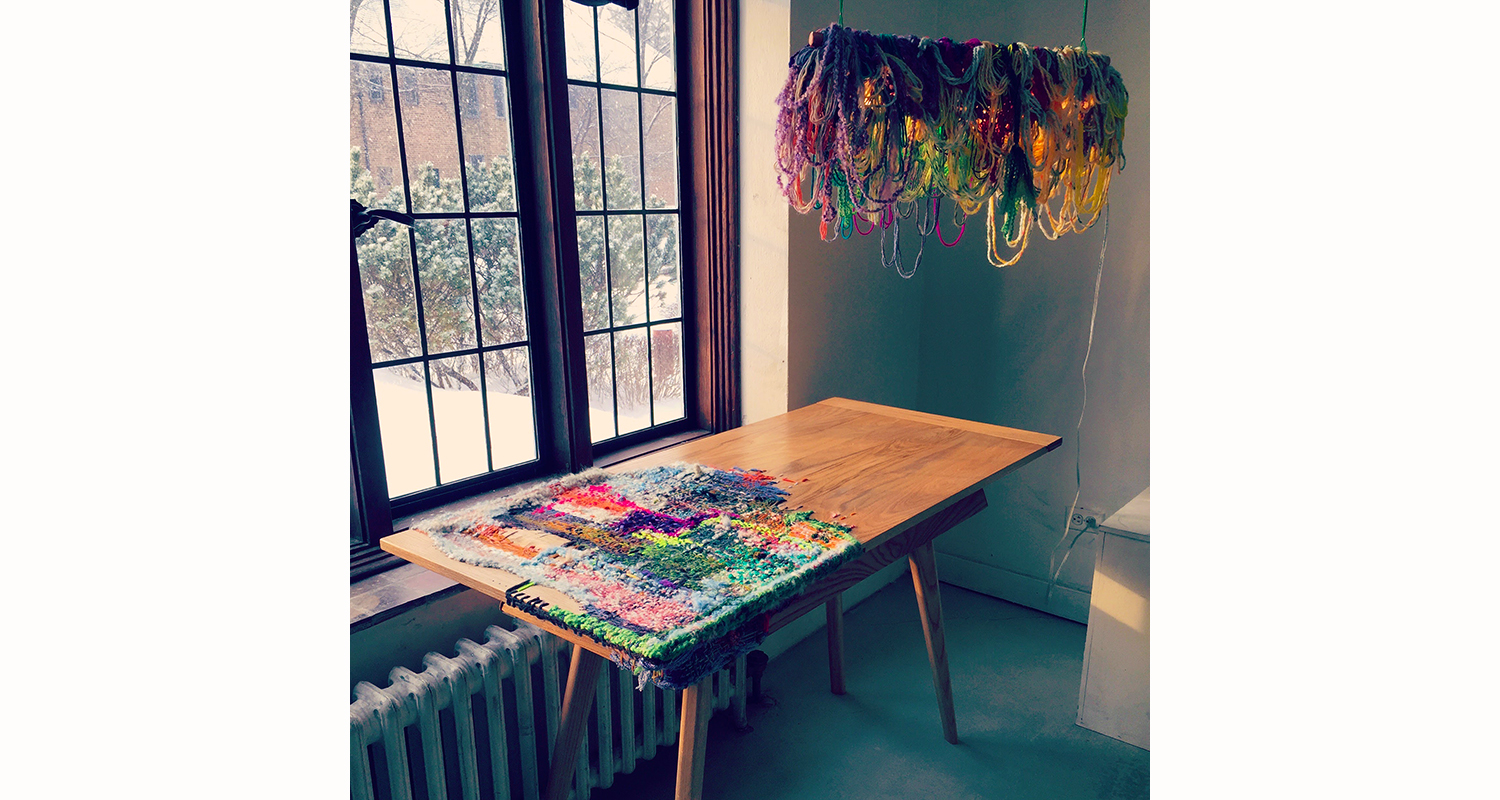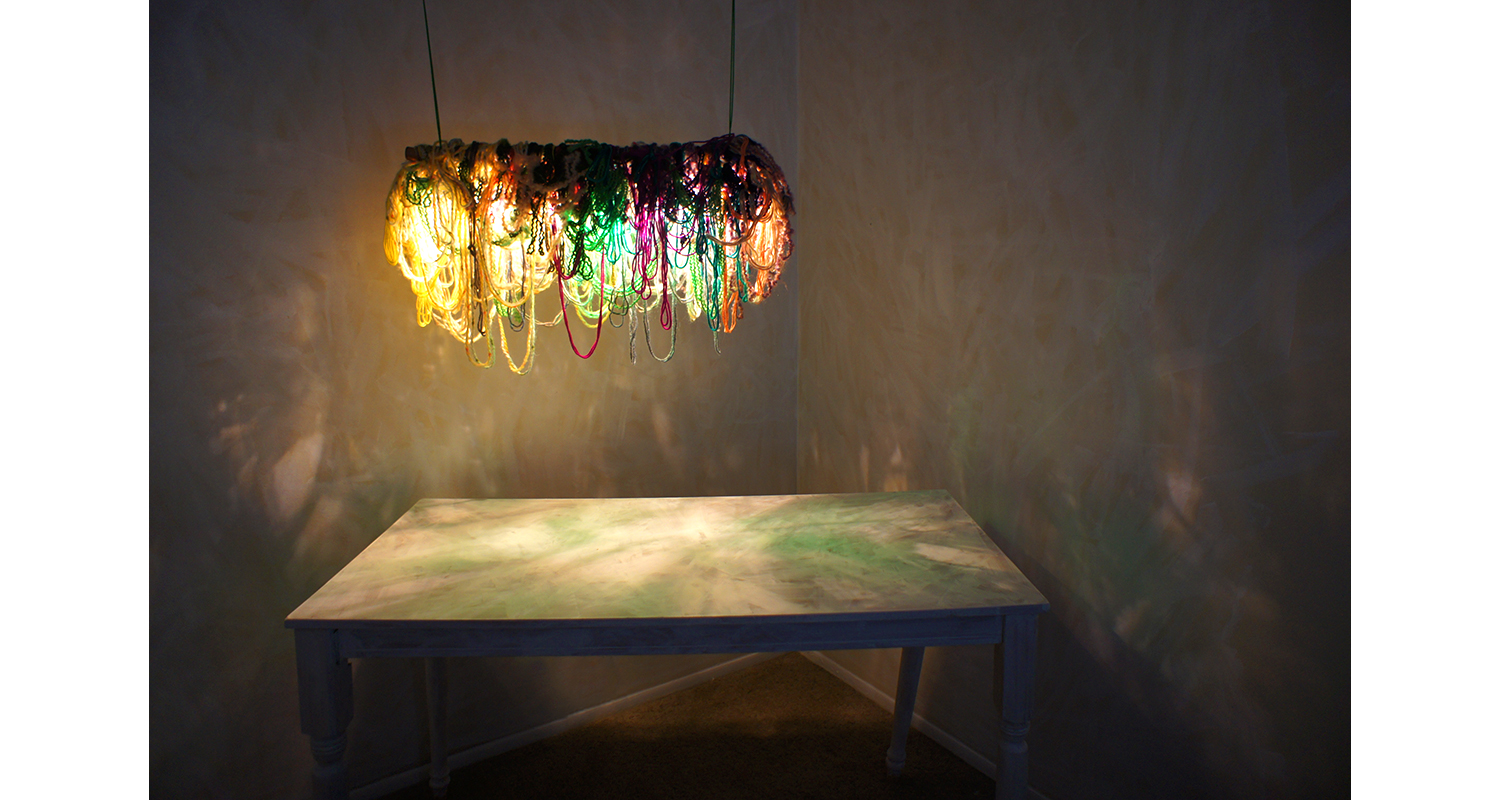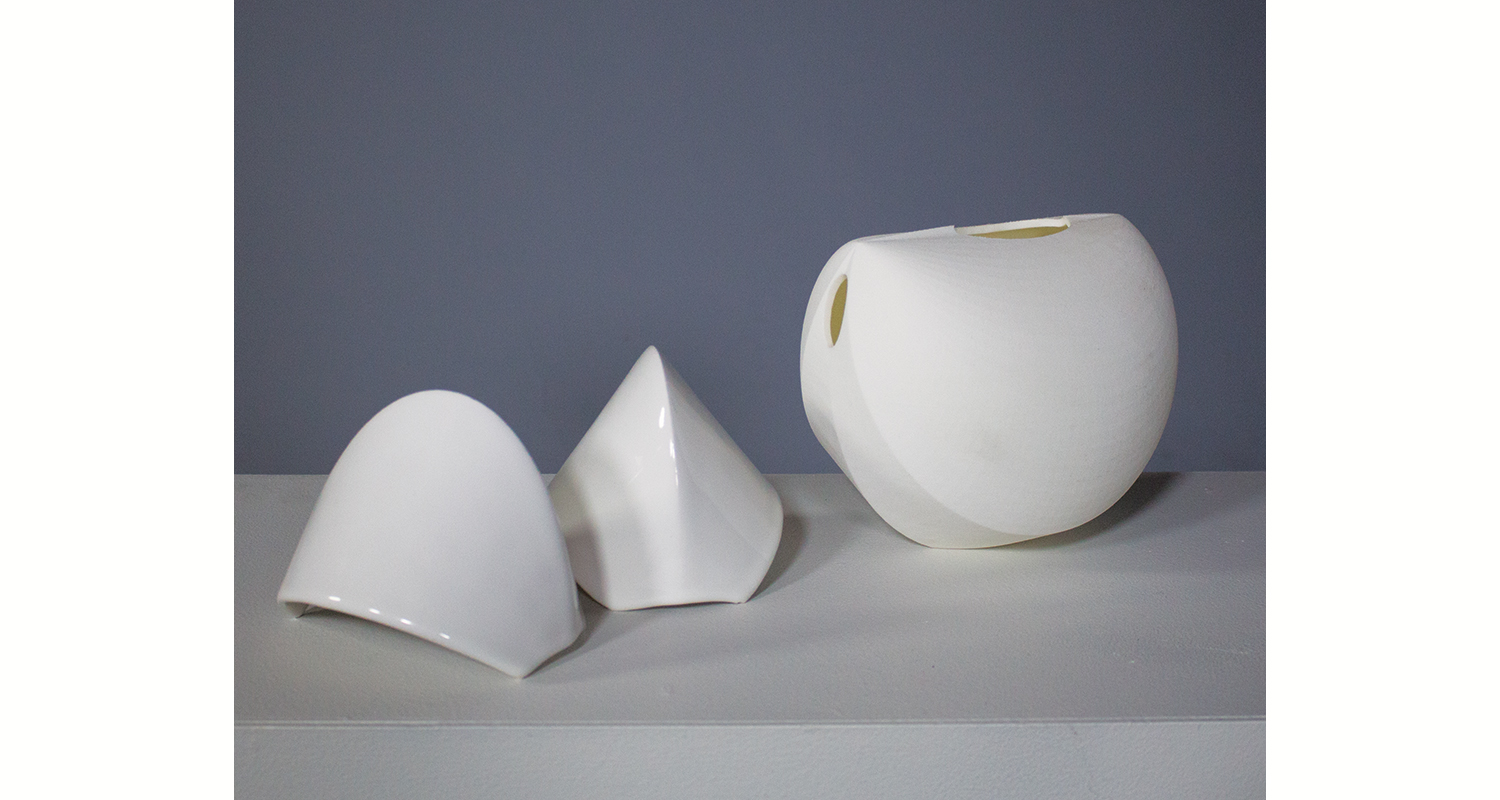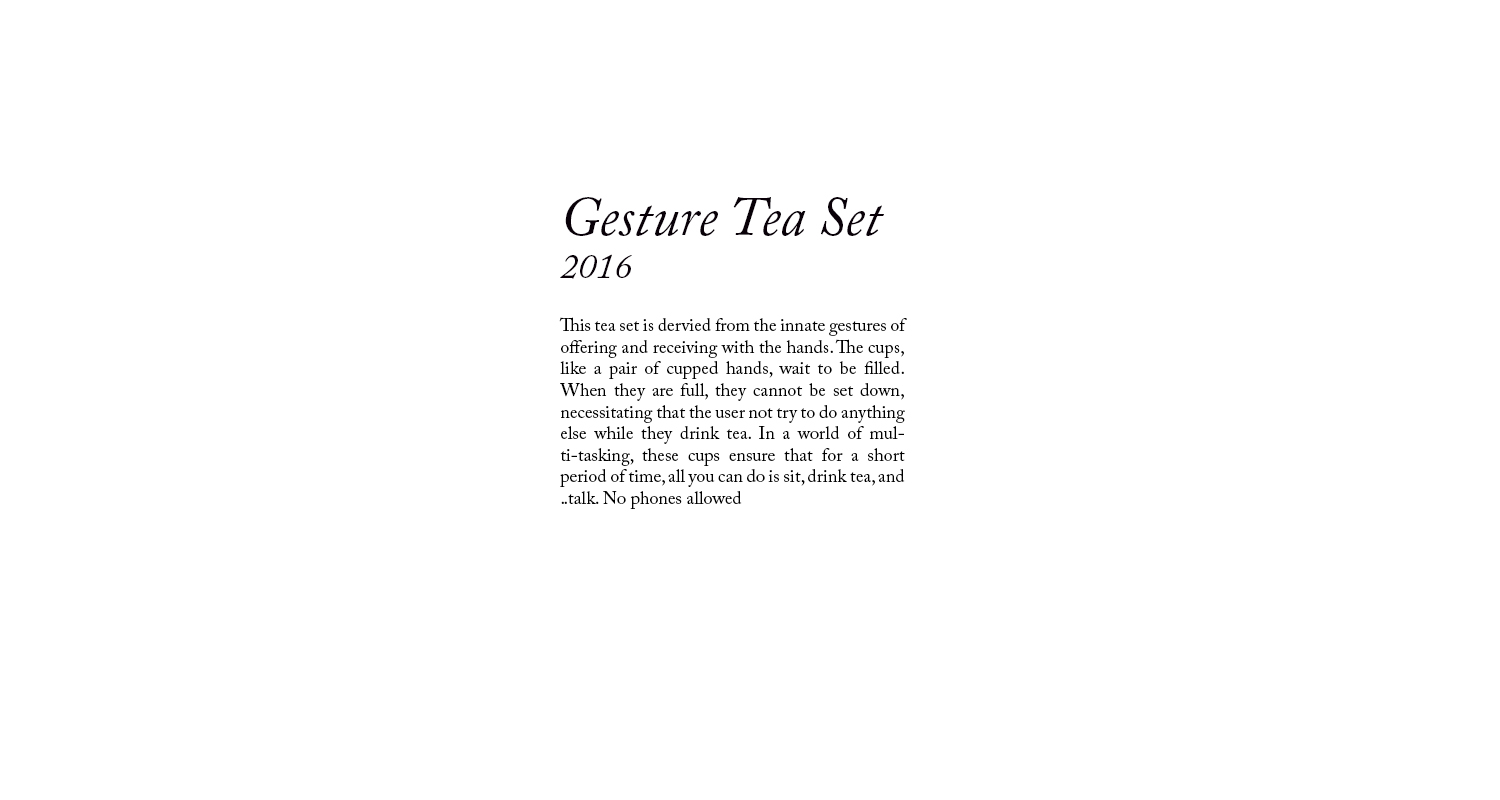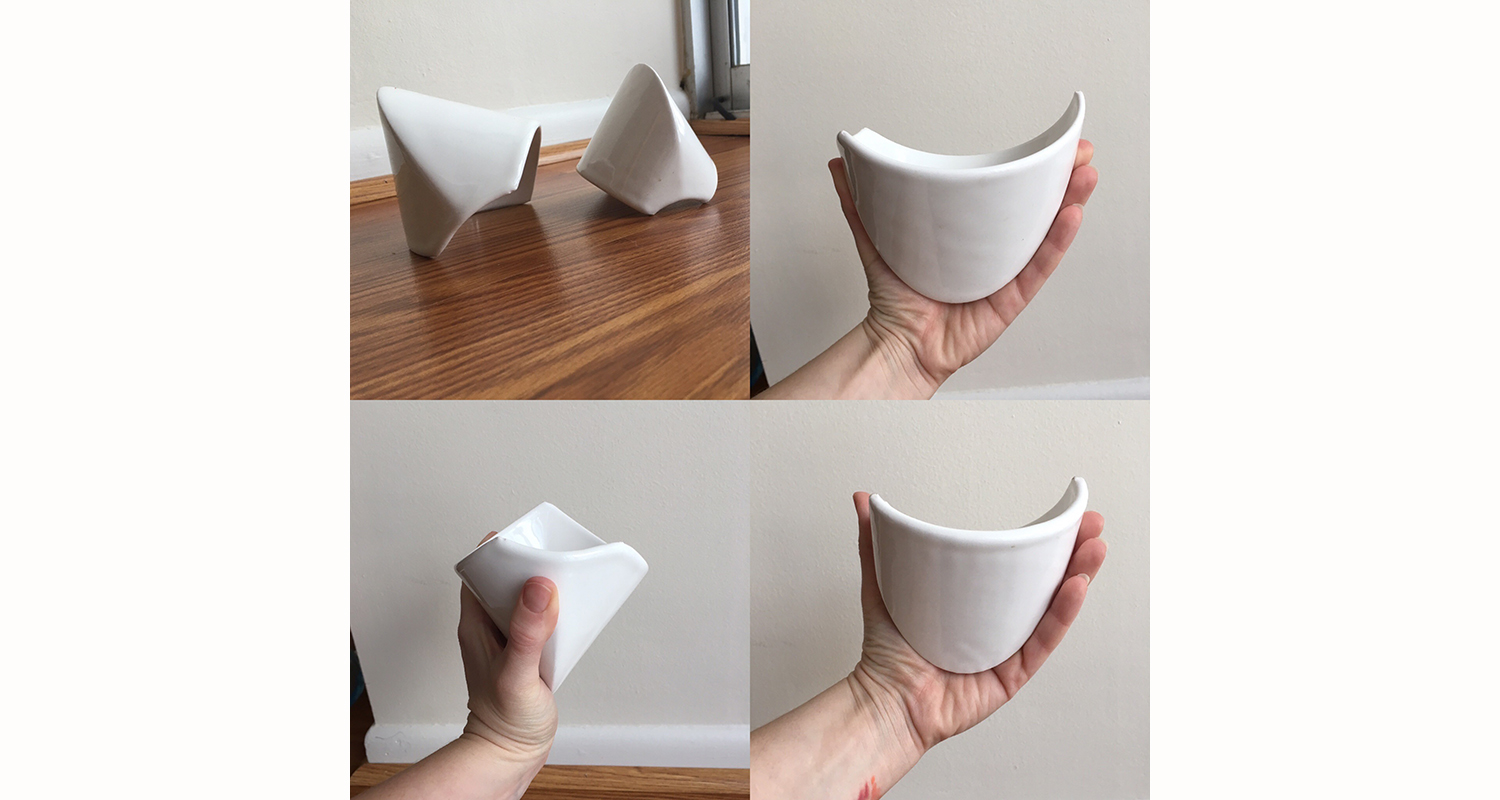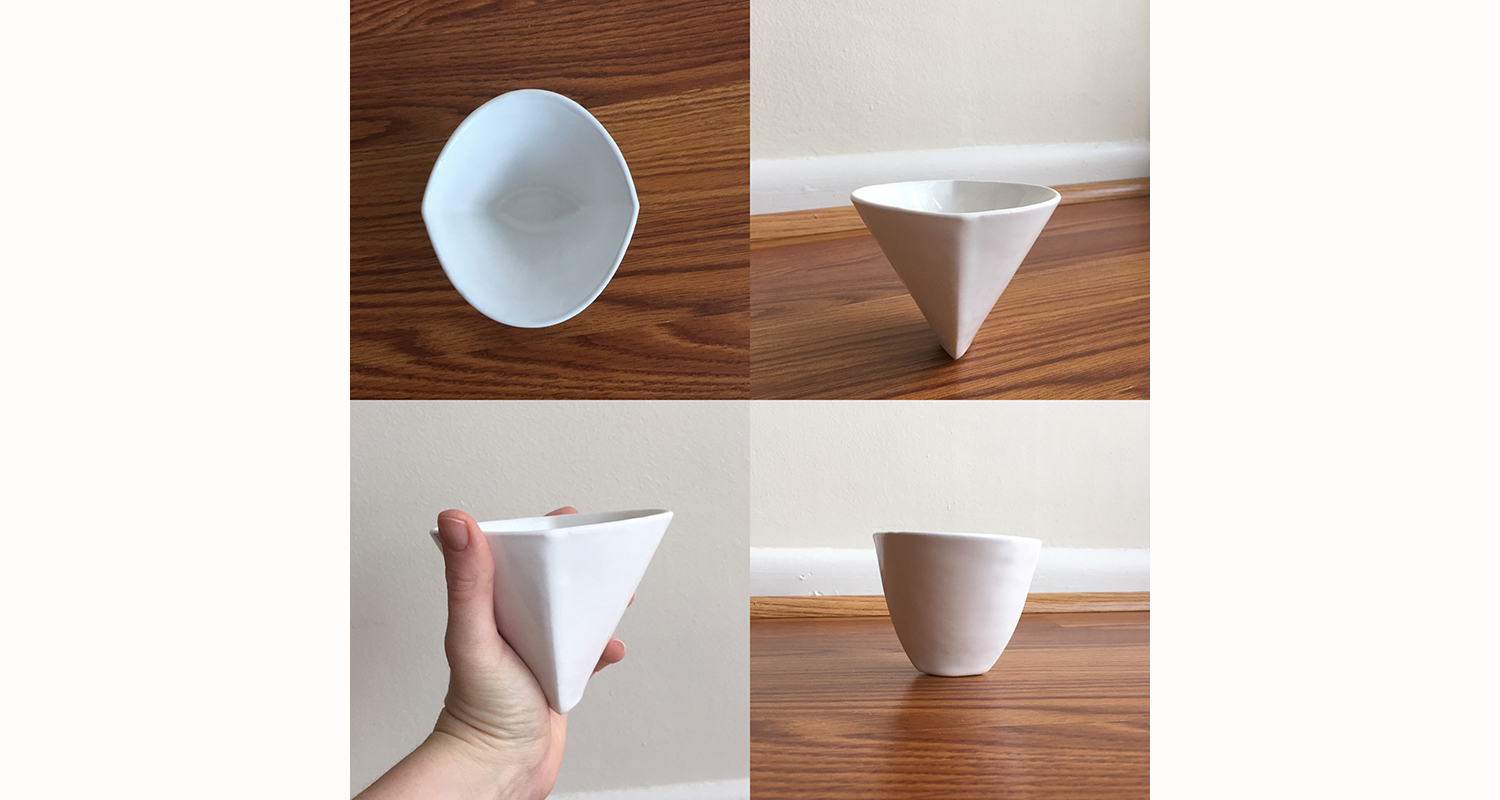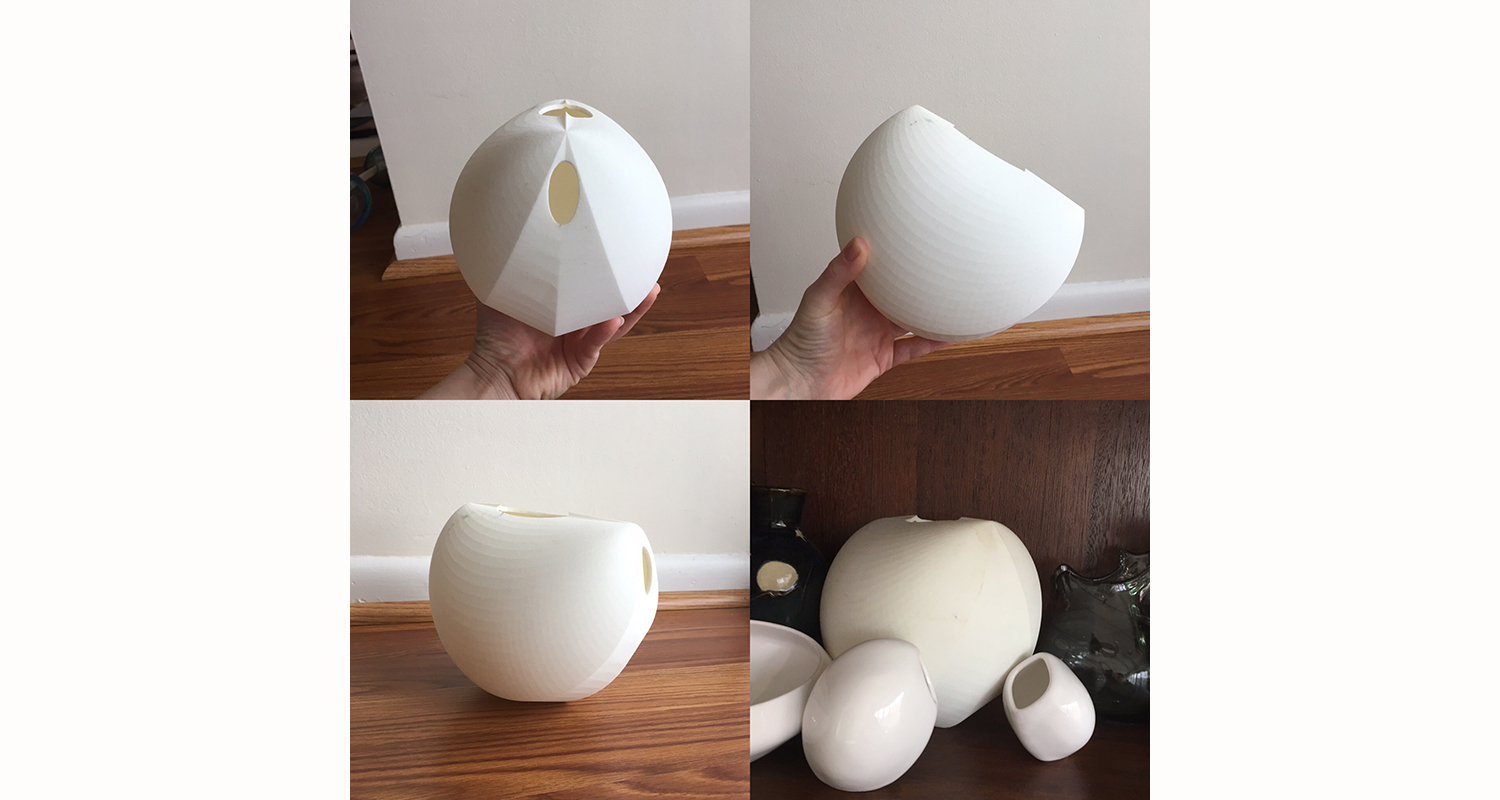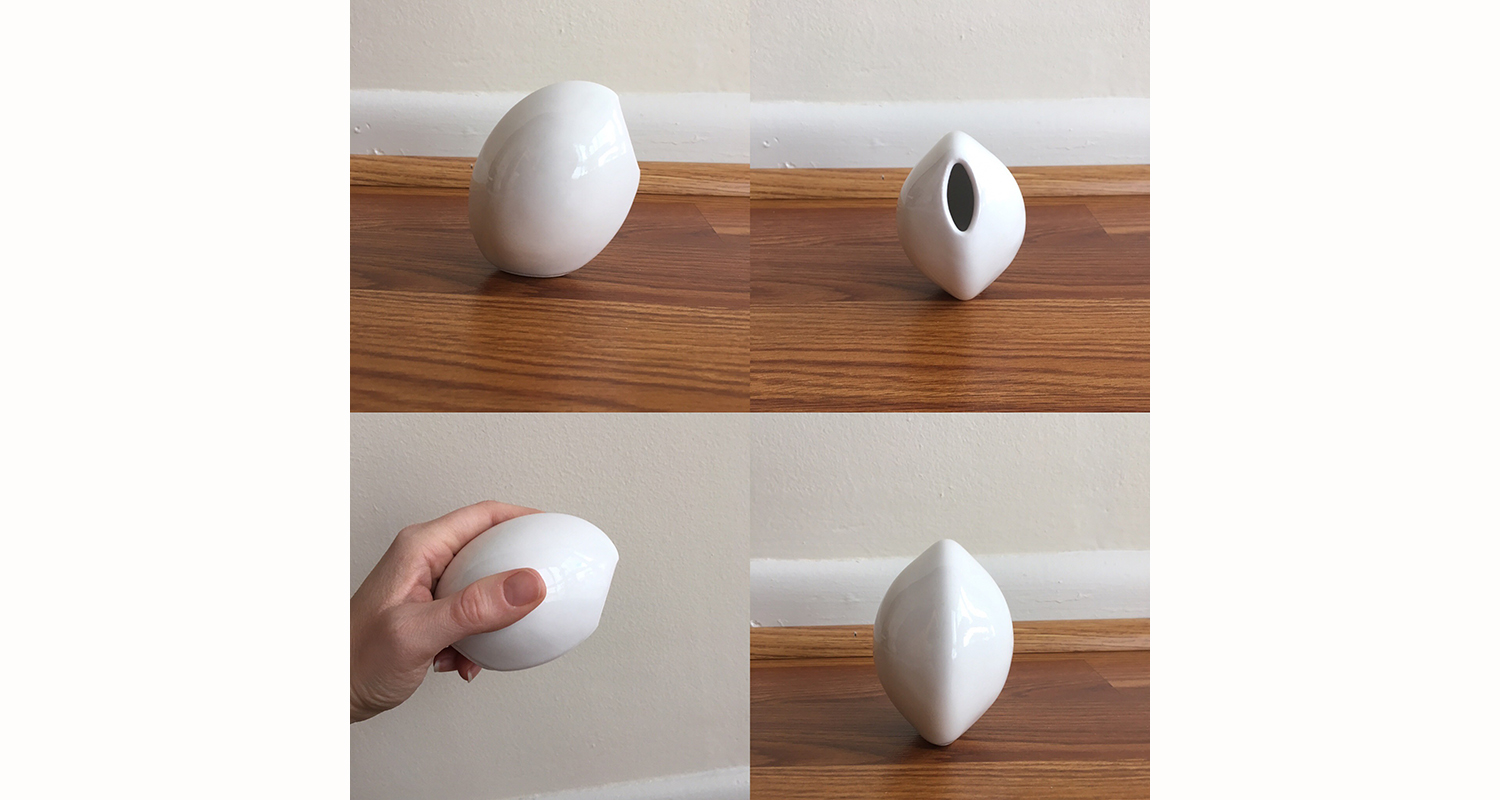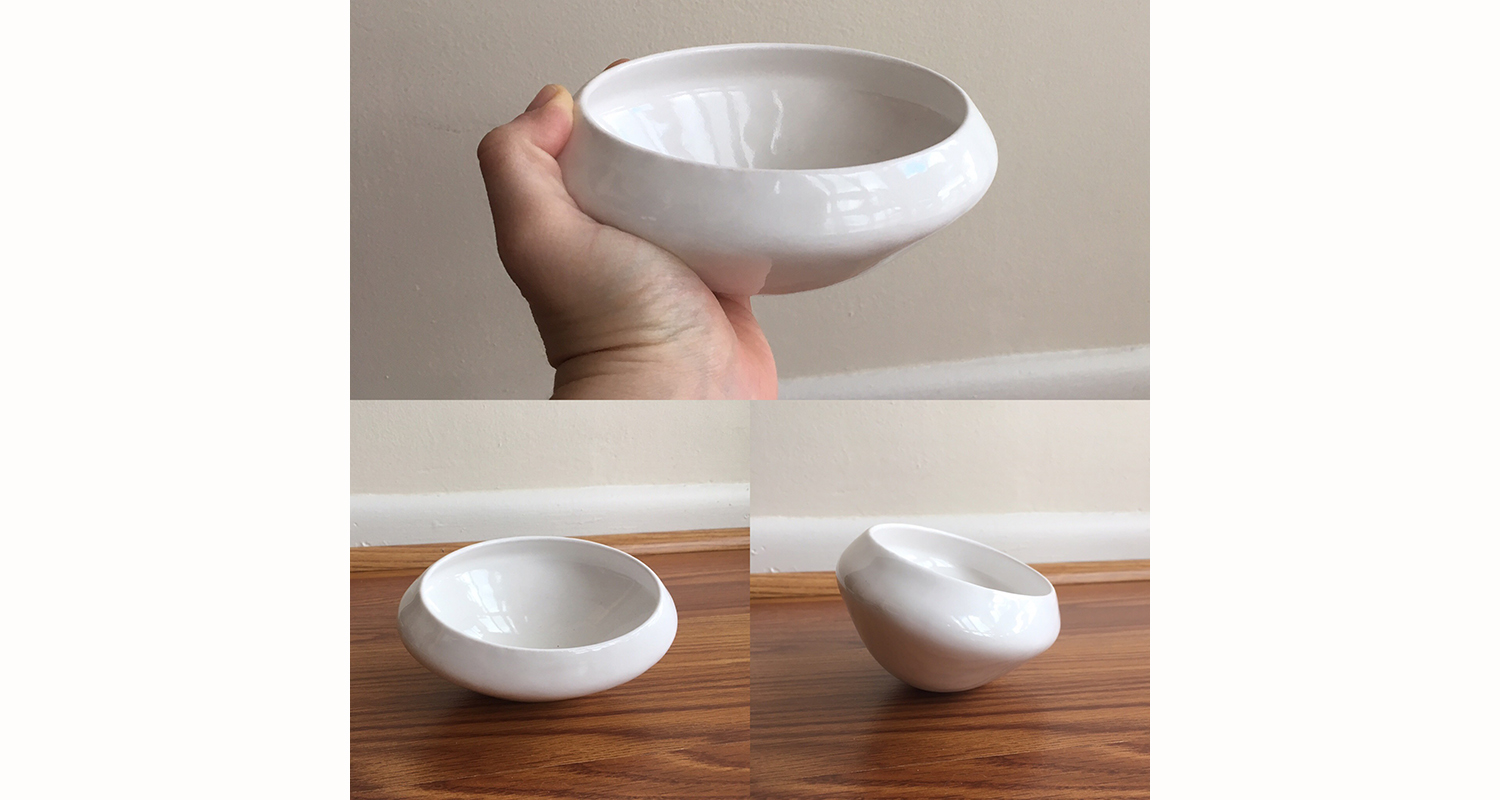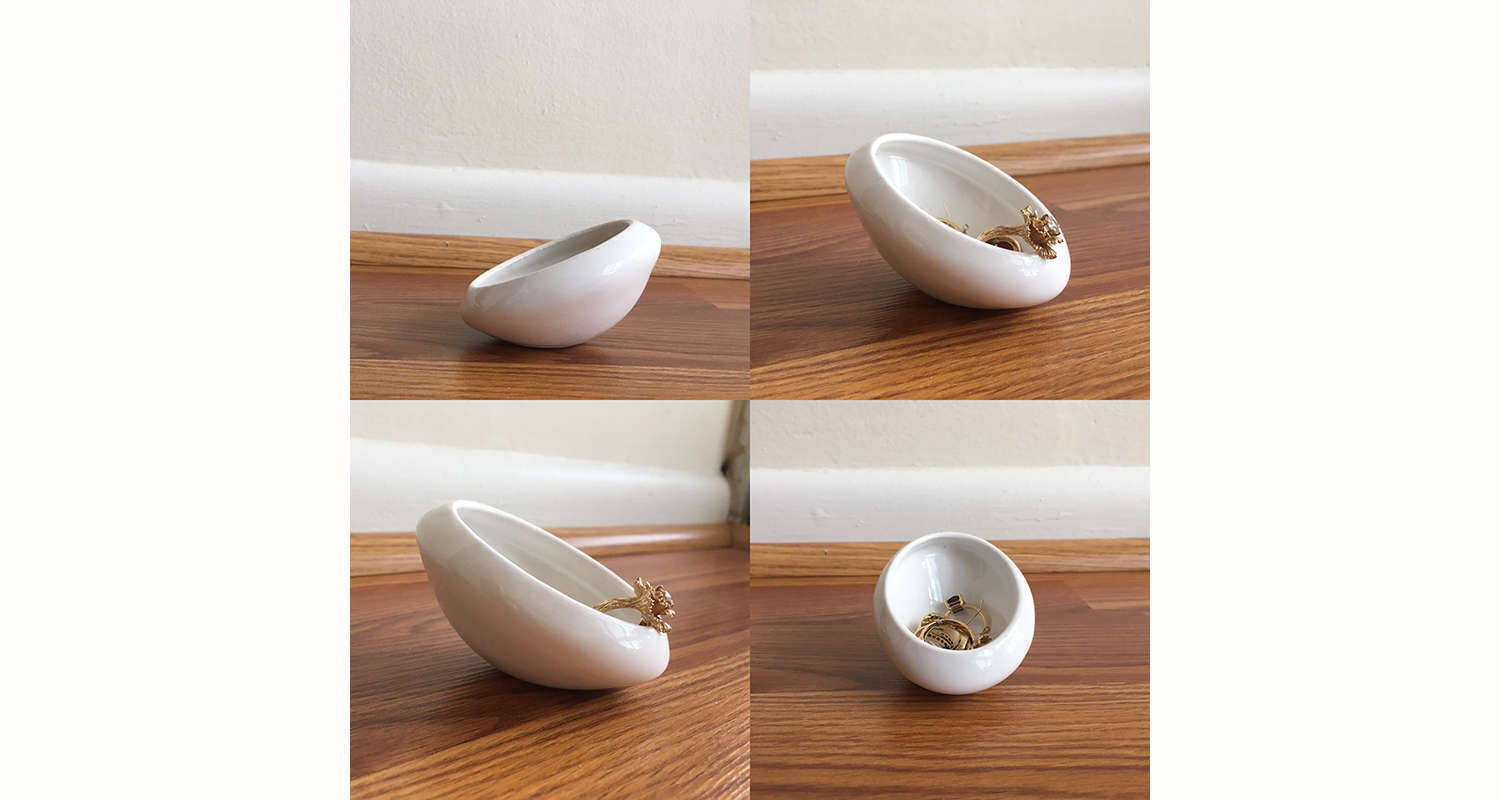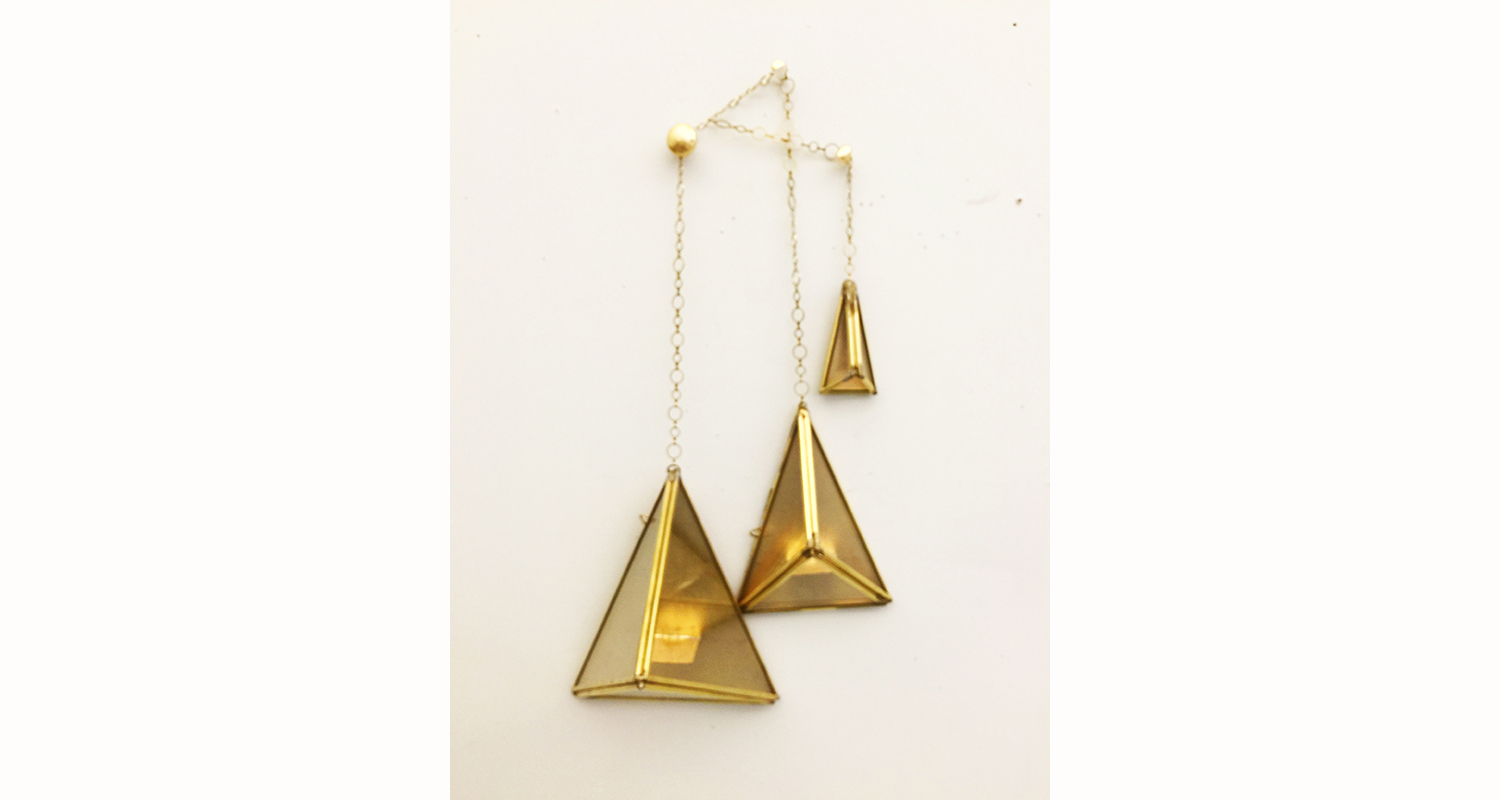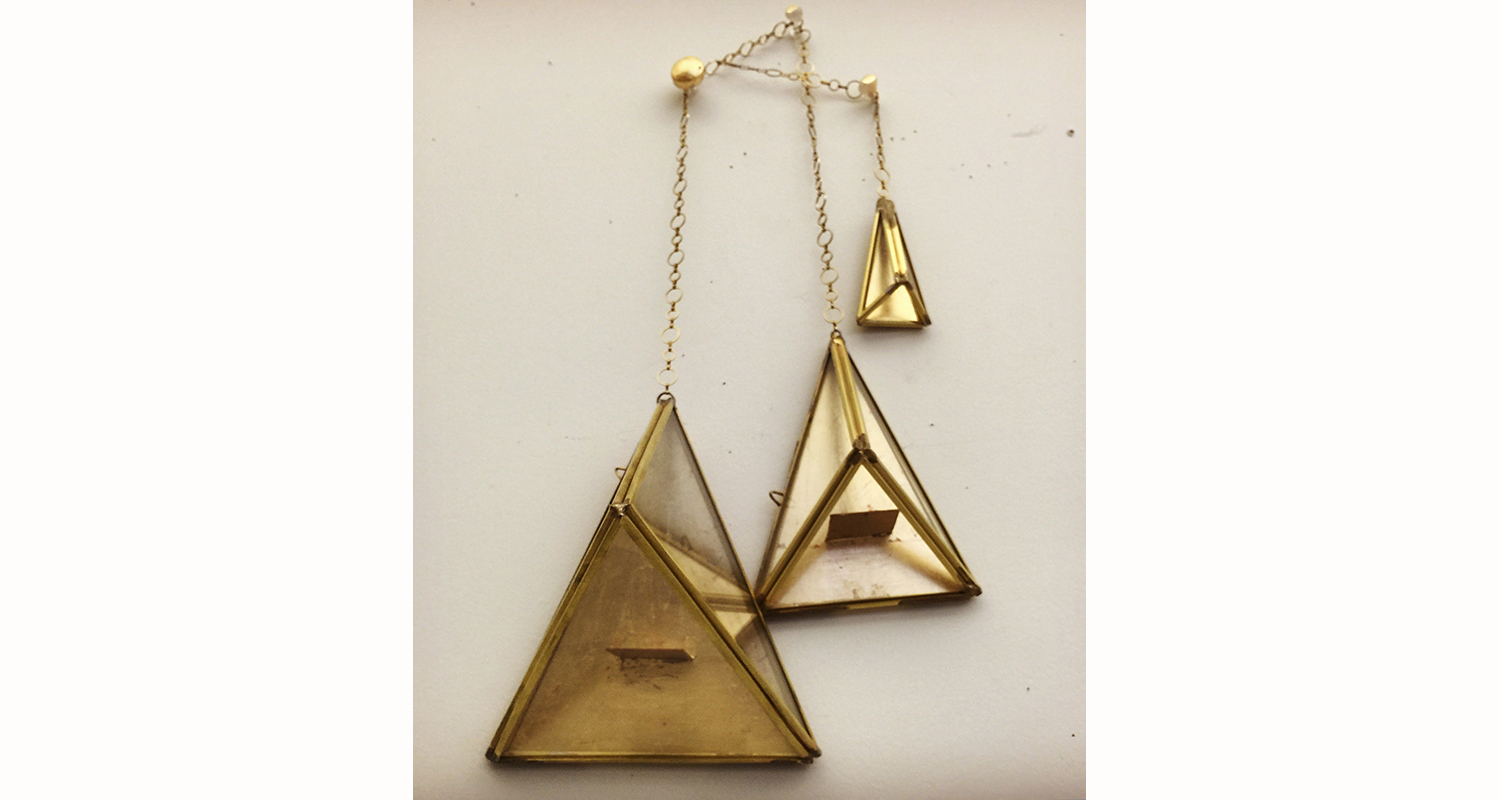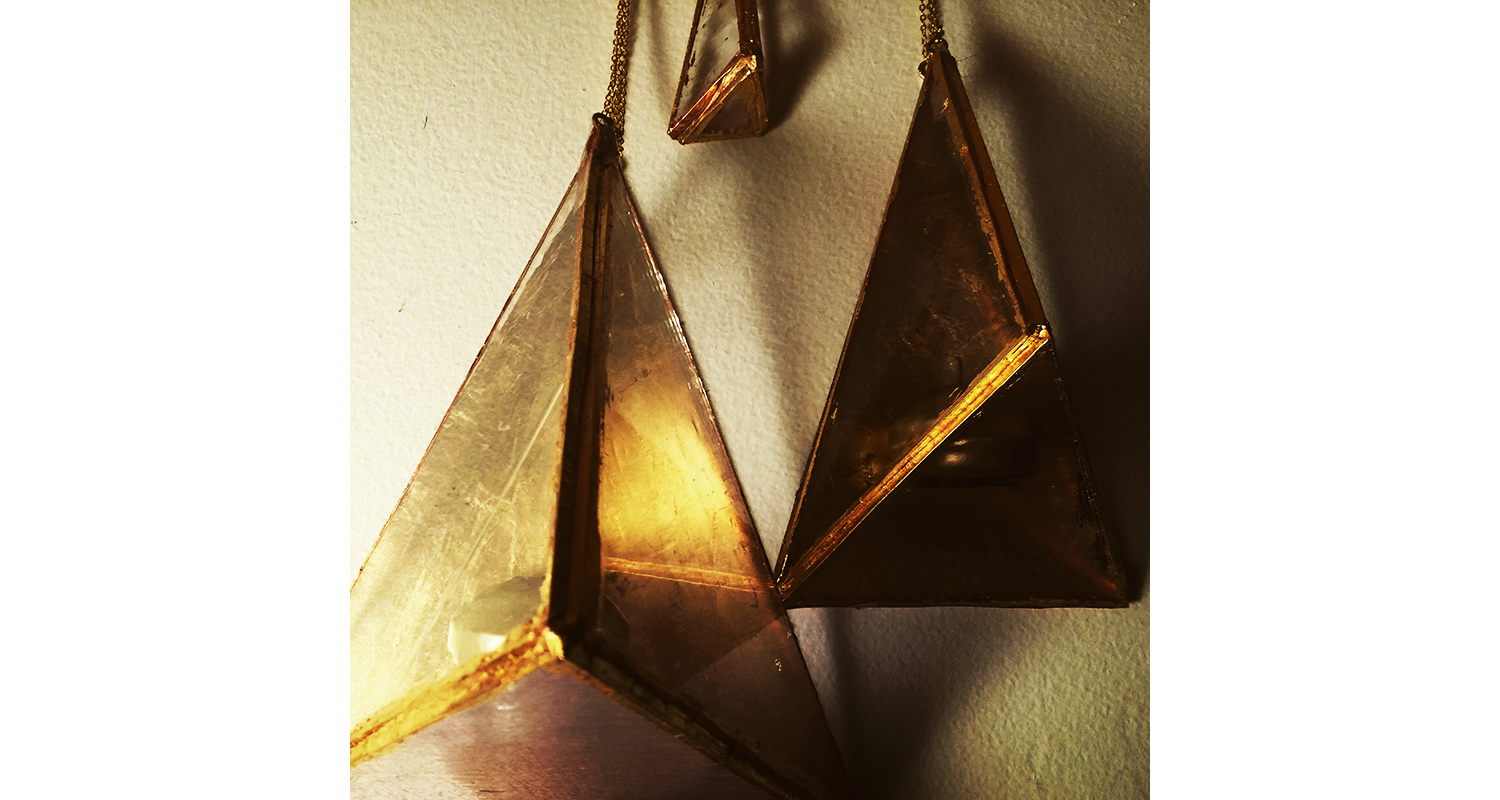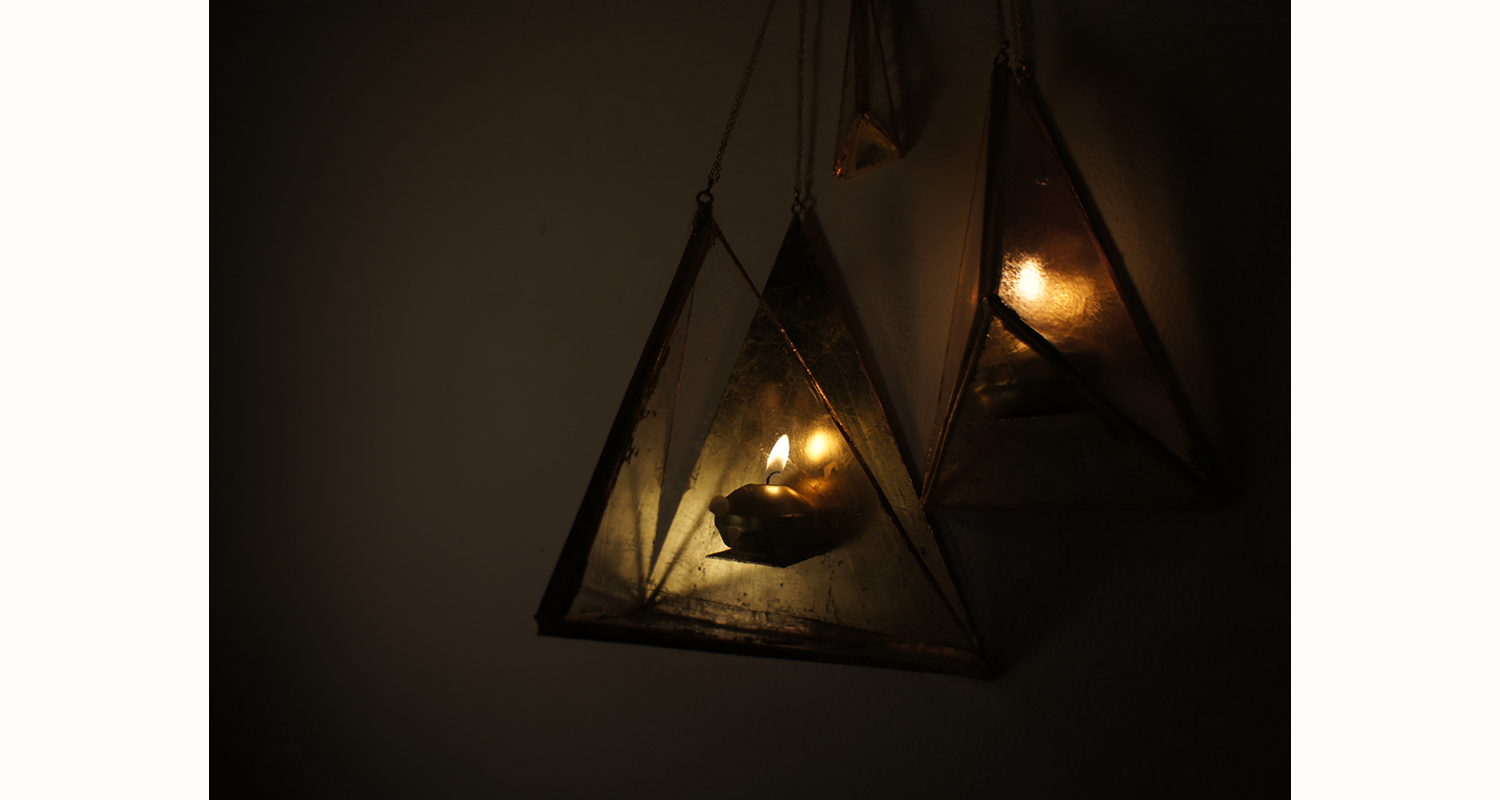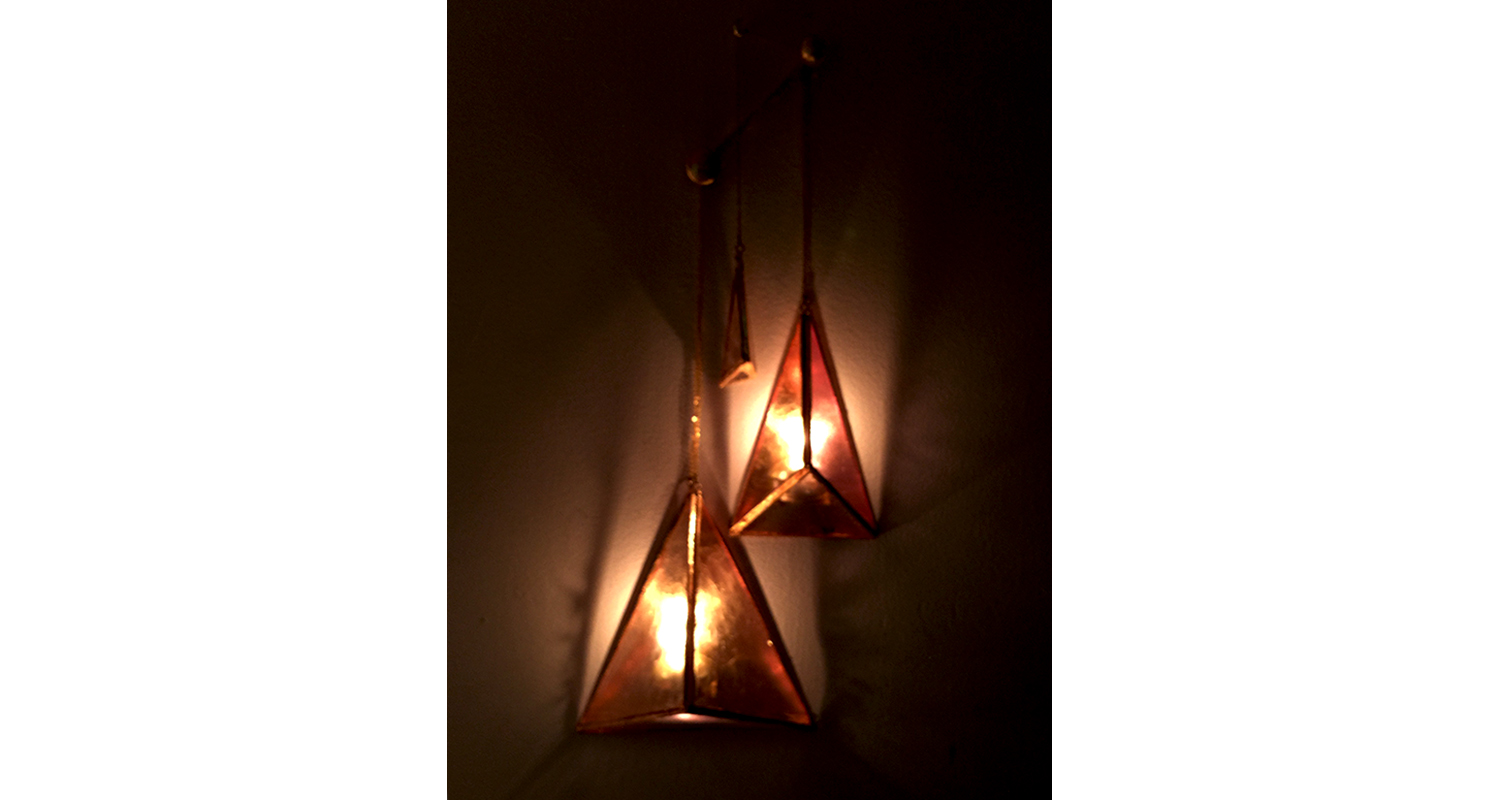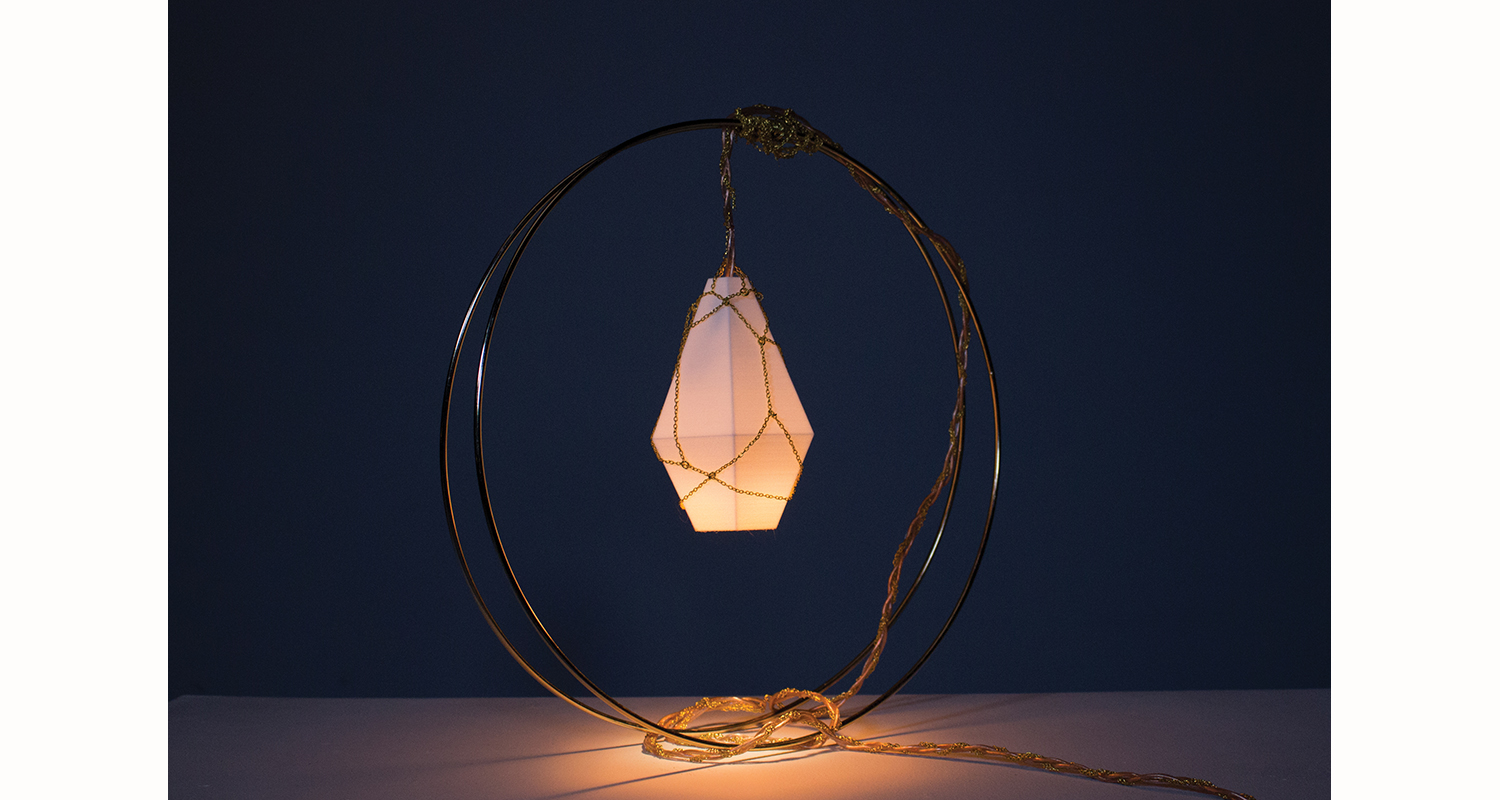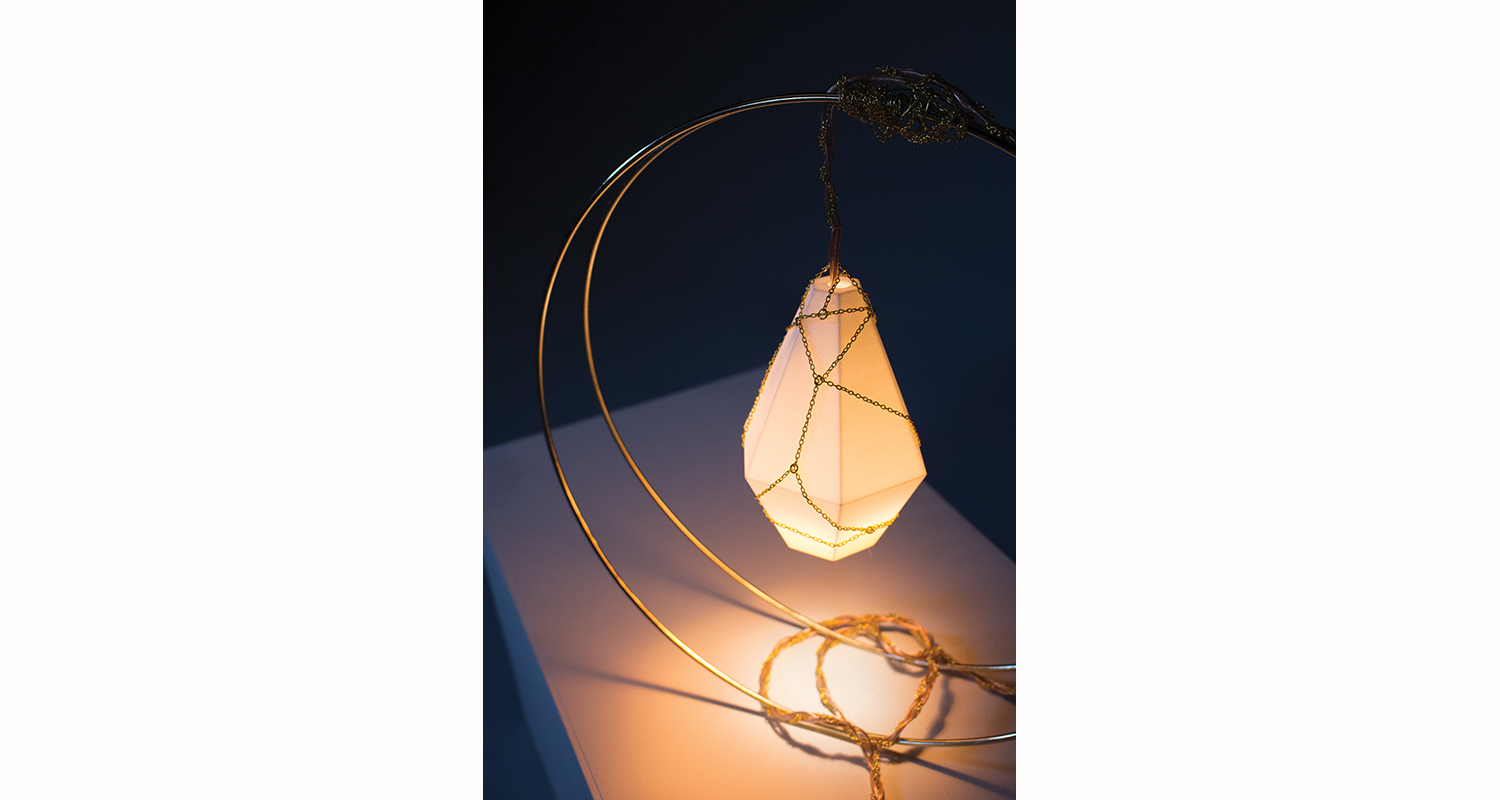 Flock Lights
Life is hard. Design should be soft.
Parasite Desk and Spanish Moss Light
Coming into the culture of Cranbrook's 3D Department, I felt as though I'd been dropped into a wolrd that valorized what was male, minimal, clean, and monochrome. Coming from Georgetown Law School, I expected art school to be a haven of liberal, self-aware openness. Instead I found a sneaky set of biases I was completely unprepared for, and an attitude that dismissed even the idea that a bias existed. The Parasite Desk and Light were an attempt to assert myself into this alien world. Starting with a desk form that I felt would fit into this new world while still pleasing my own sensibilities, I then carved out a hole in the top and sides and rebuilt the form using the technique of darning with variousyarns. This allowed me to rebuild the fabric of the object in a way that was soft, messy, colorful; a way that felt like me. The finished object had the appearence of something being slowly consumed by mold or bacteria. The light that accompanied it interrupted the expected whiteness of the design cube with wild shadows and a hint of green from a single green bulb mixed in with the warm white ones.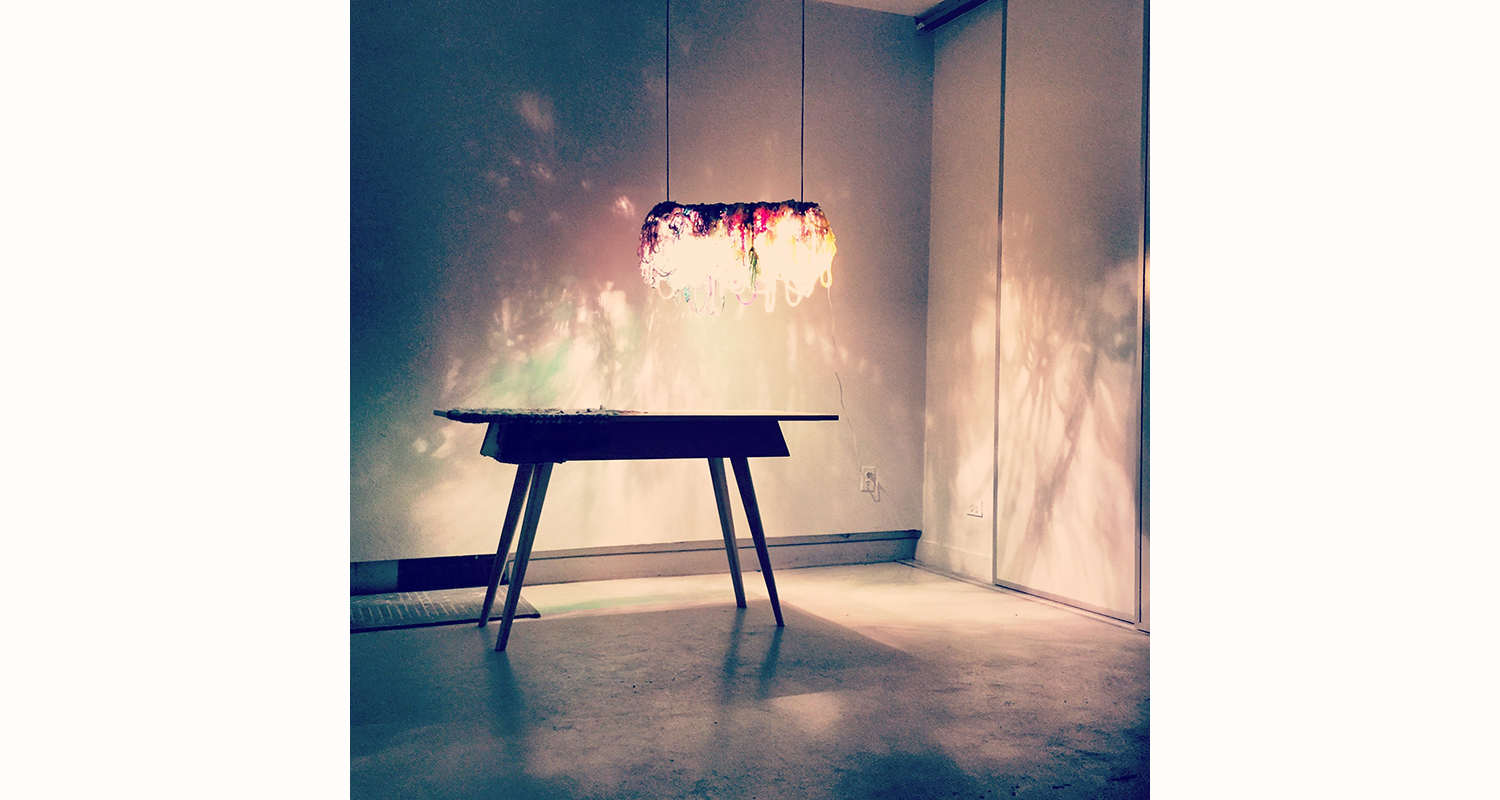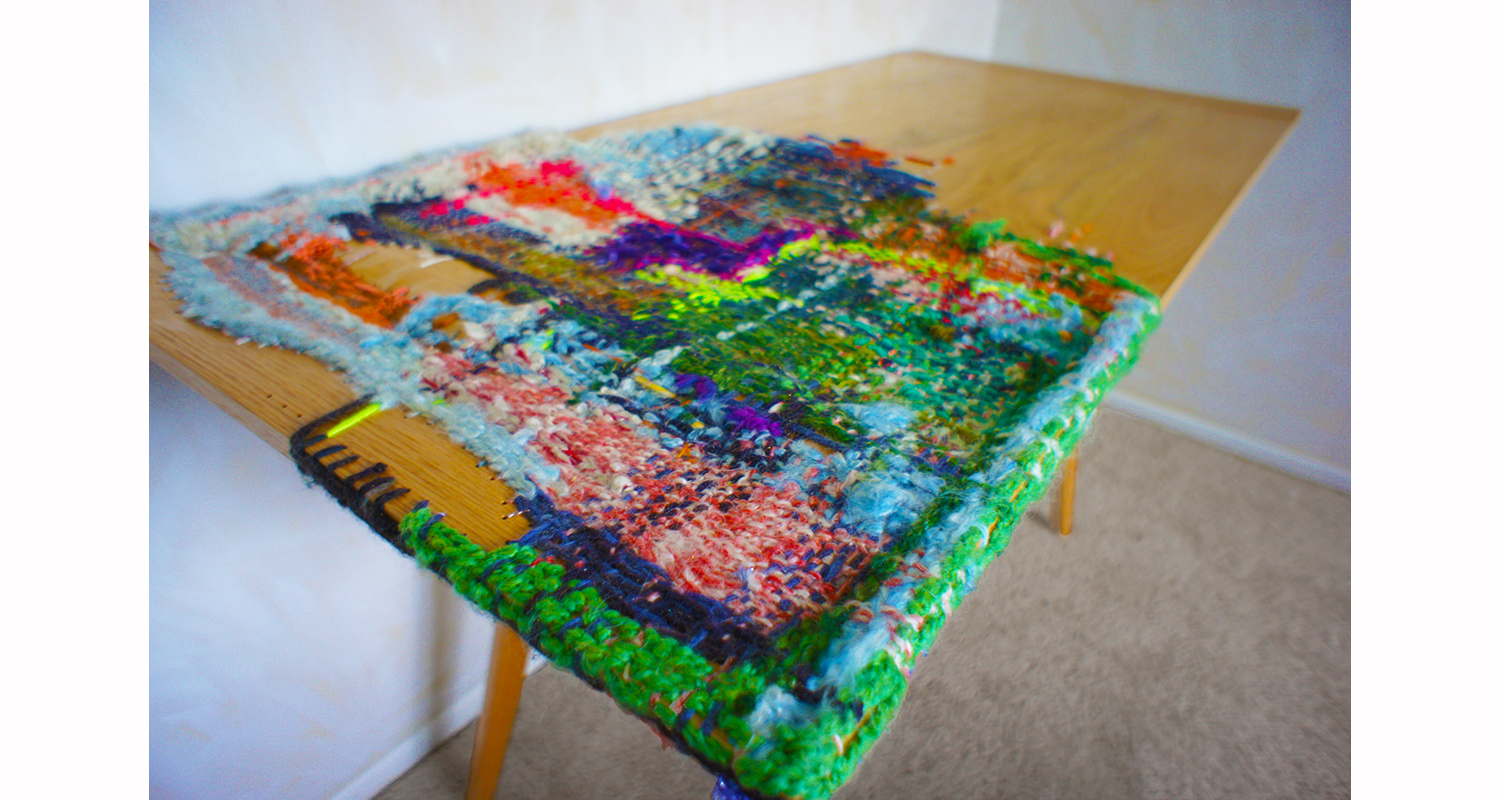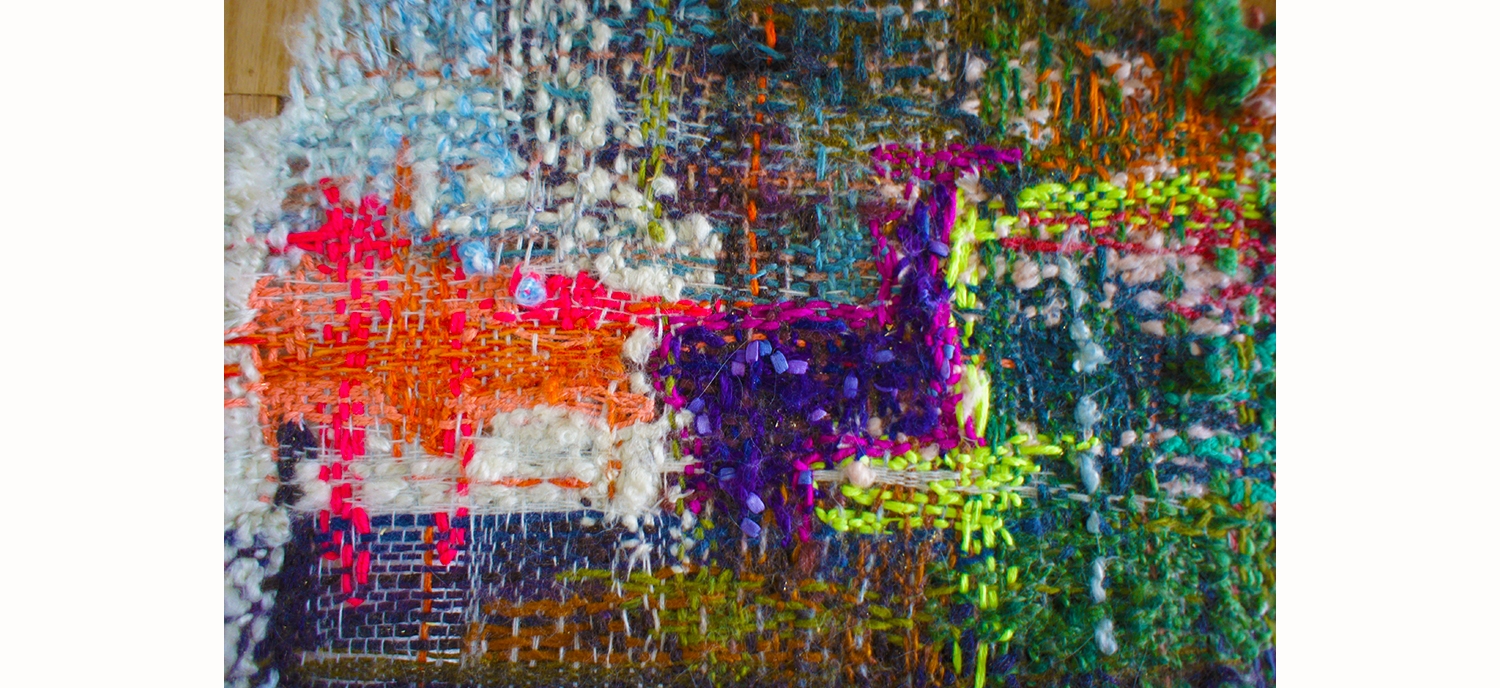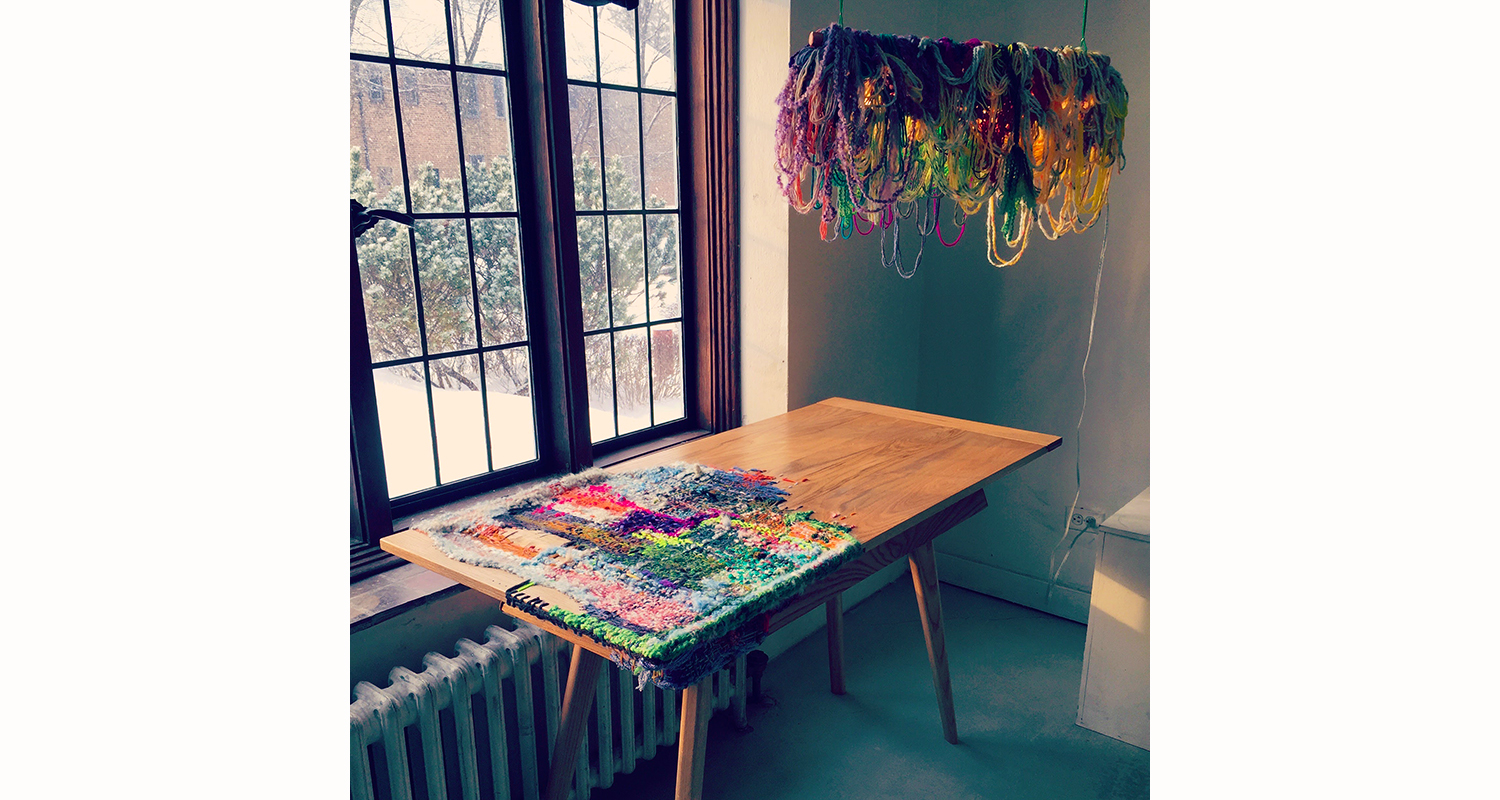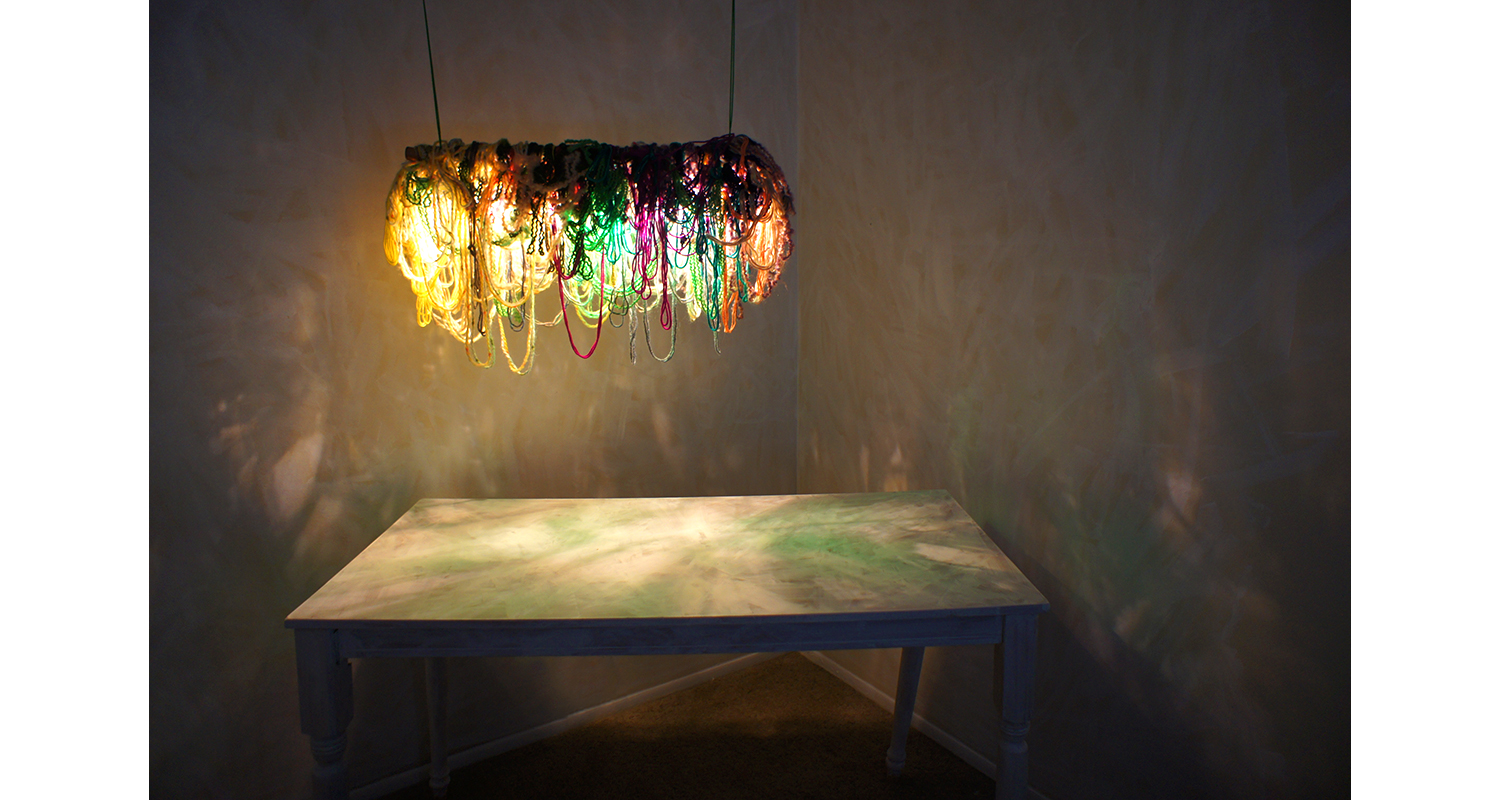 Gesture Tea Set
This tea set is dervied from the innate gestures of offering and receiving with the hands. The cups, like a pair of cupped hands, wait to be filled. When they are full, they cannot be set down, necessitating that the user not try to do anything else while they drink tea. In a world of multi-tasking, these cups ensure that for a short period of time, all you can do is sit, drink tea, and talk. No phones allowed.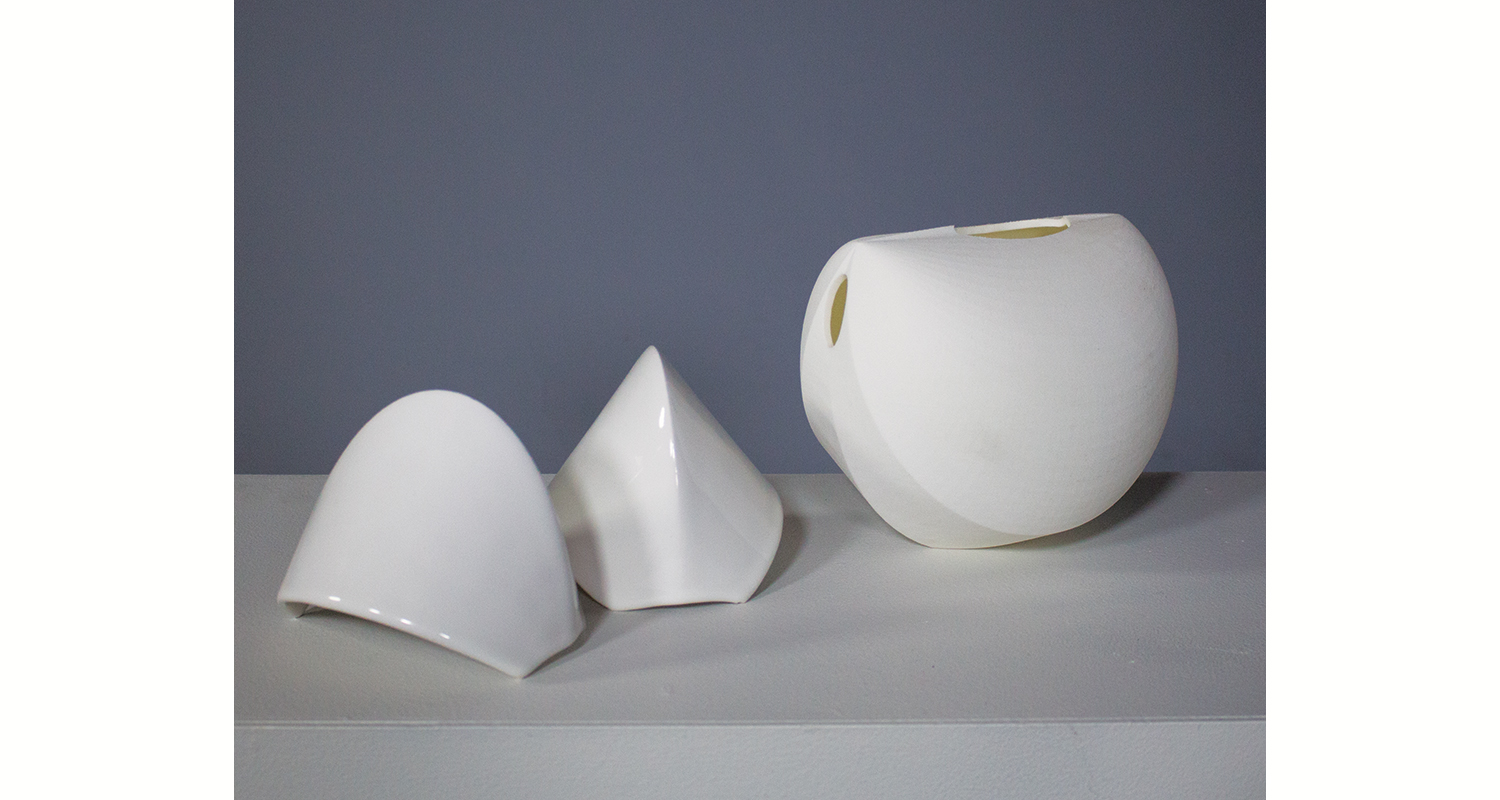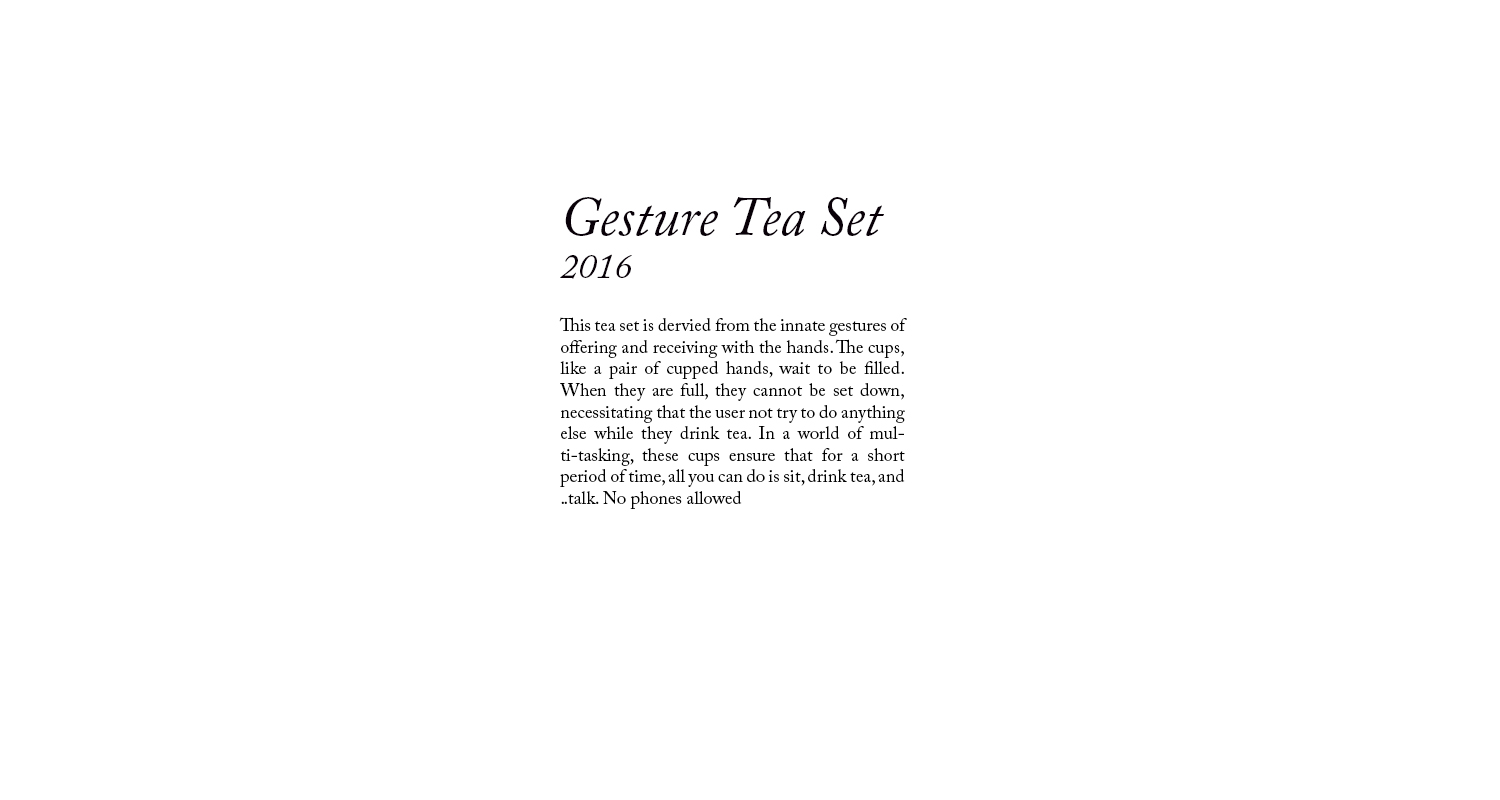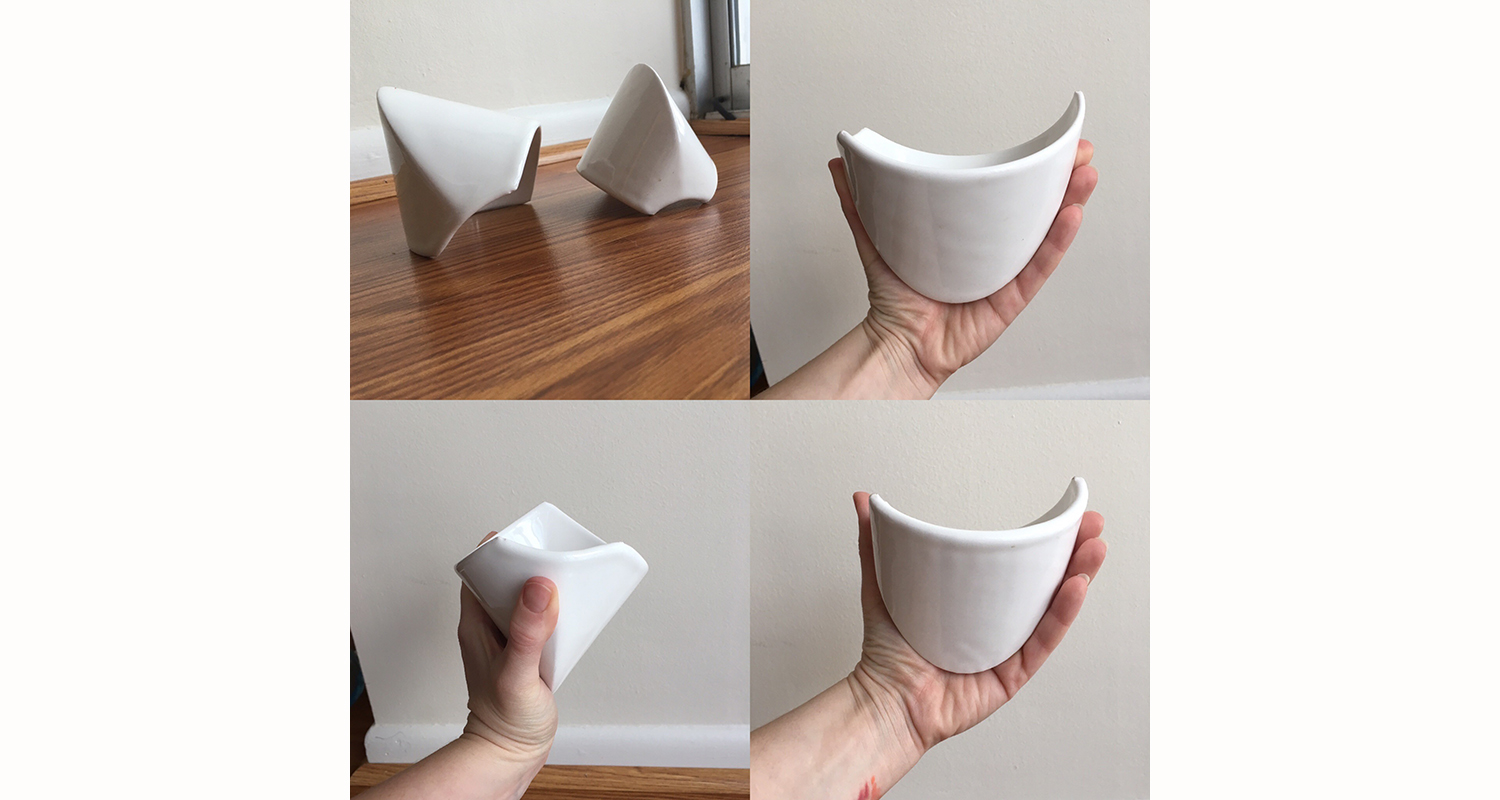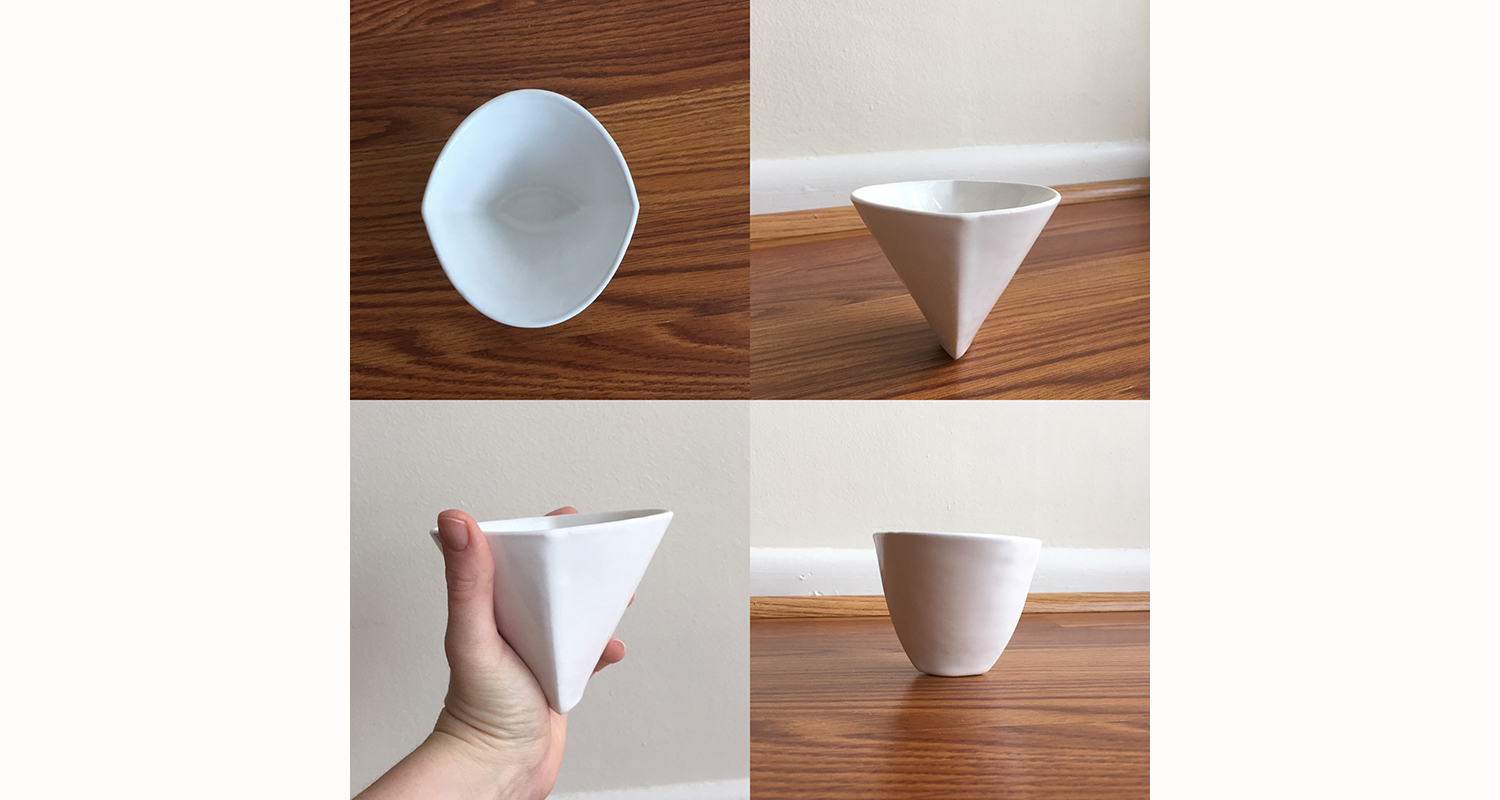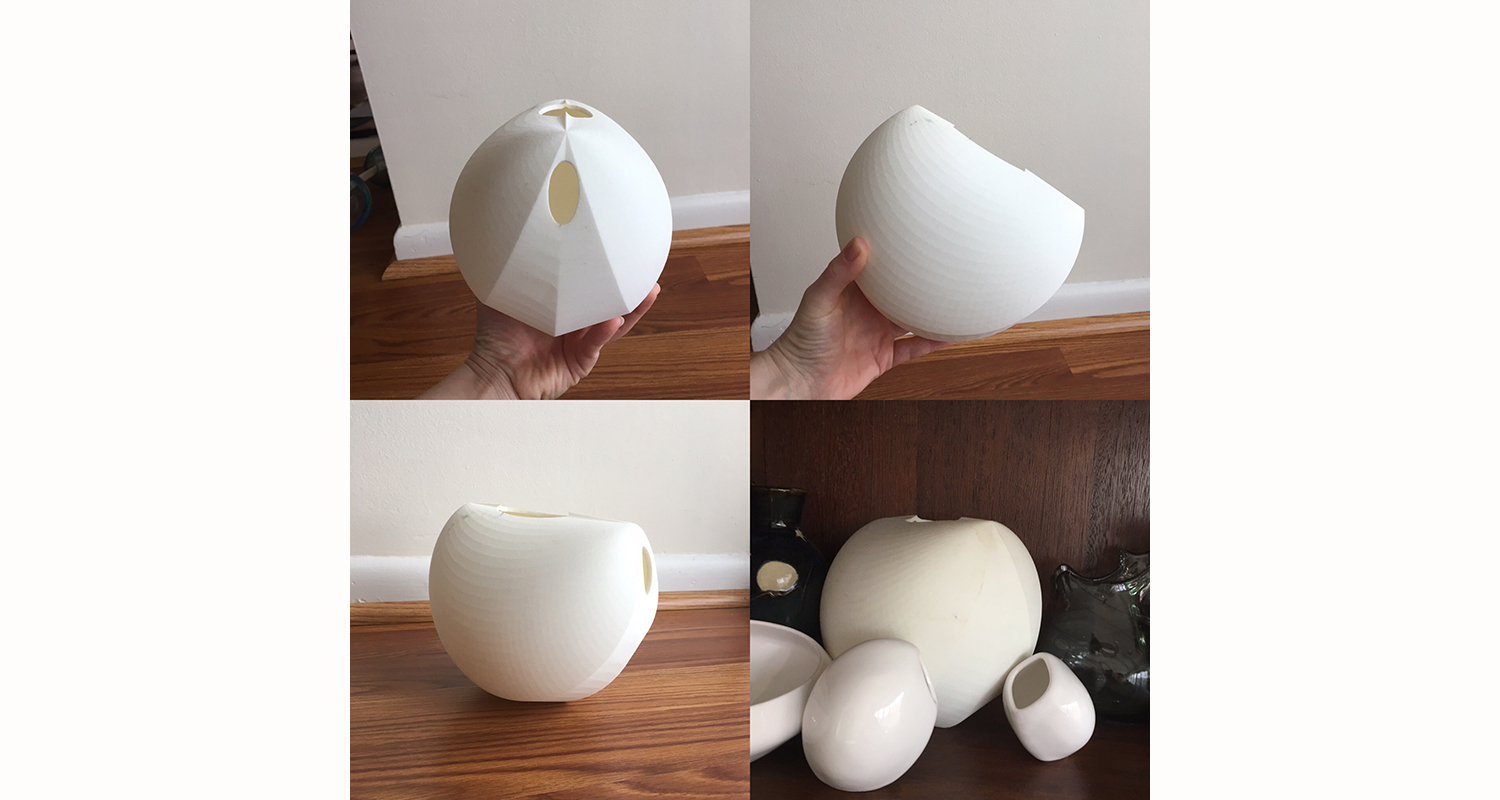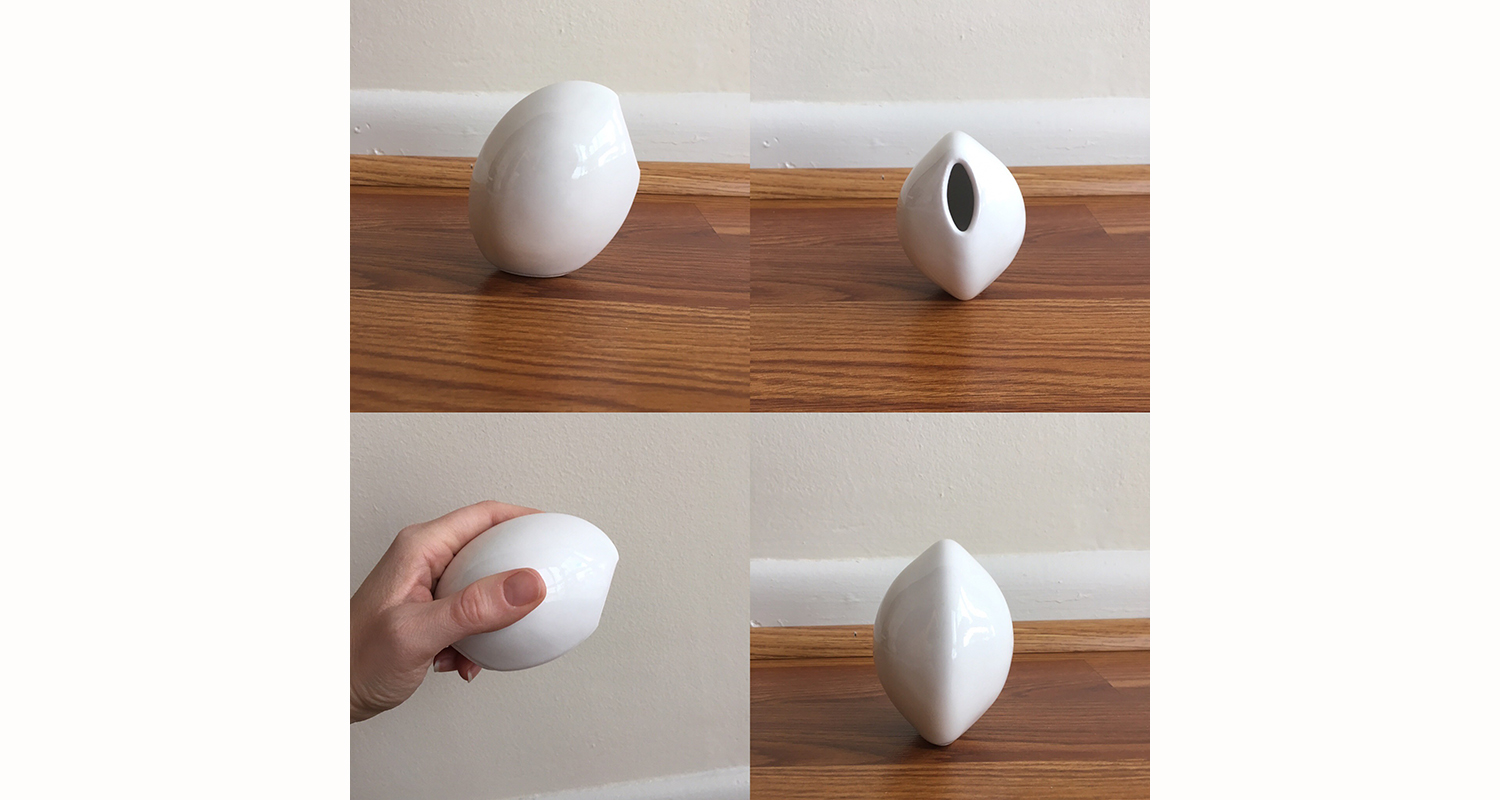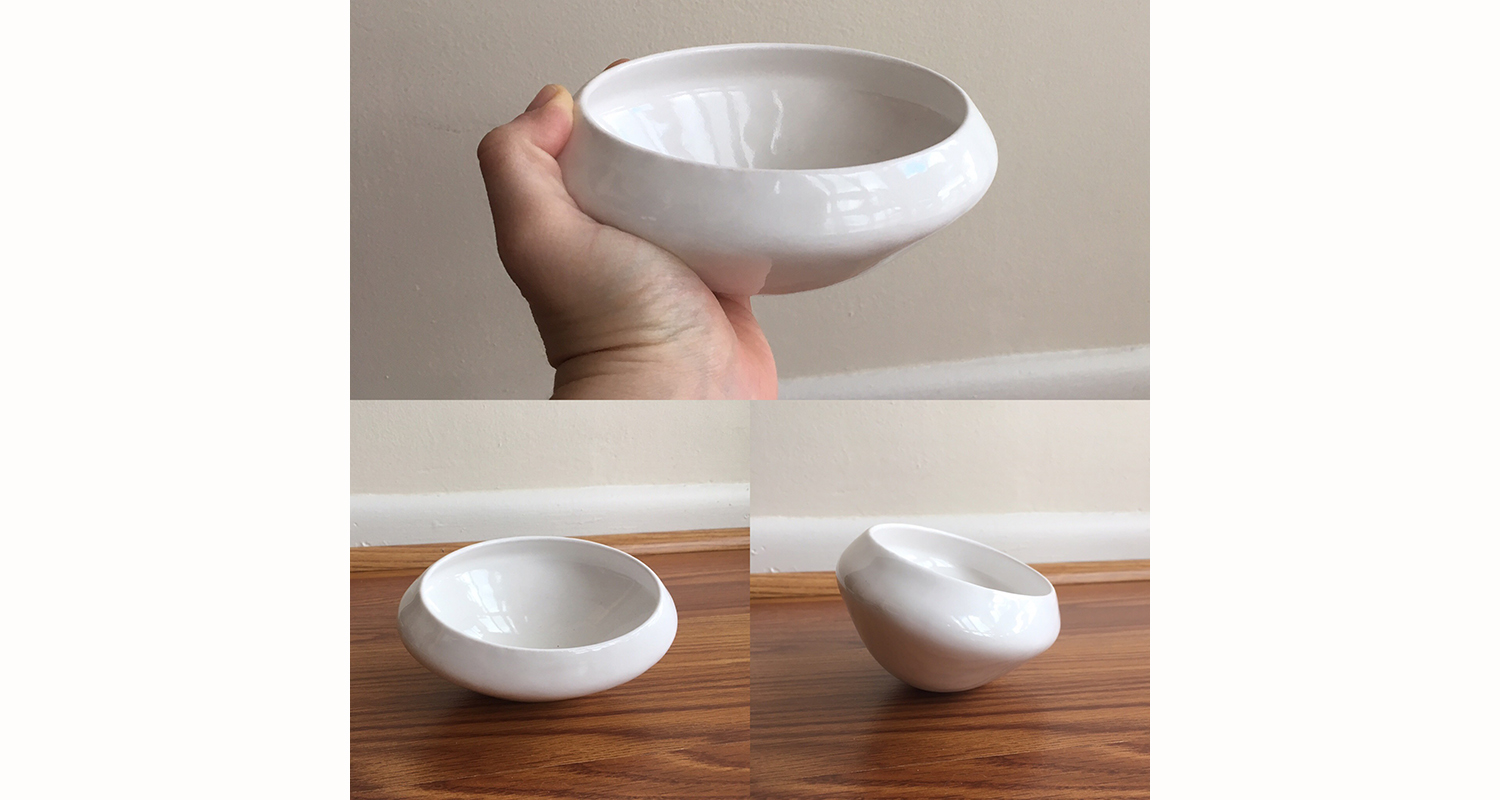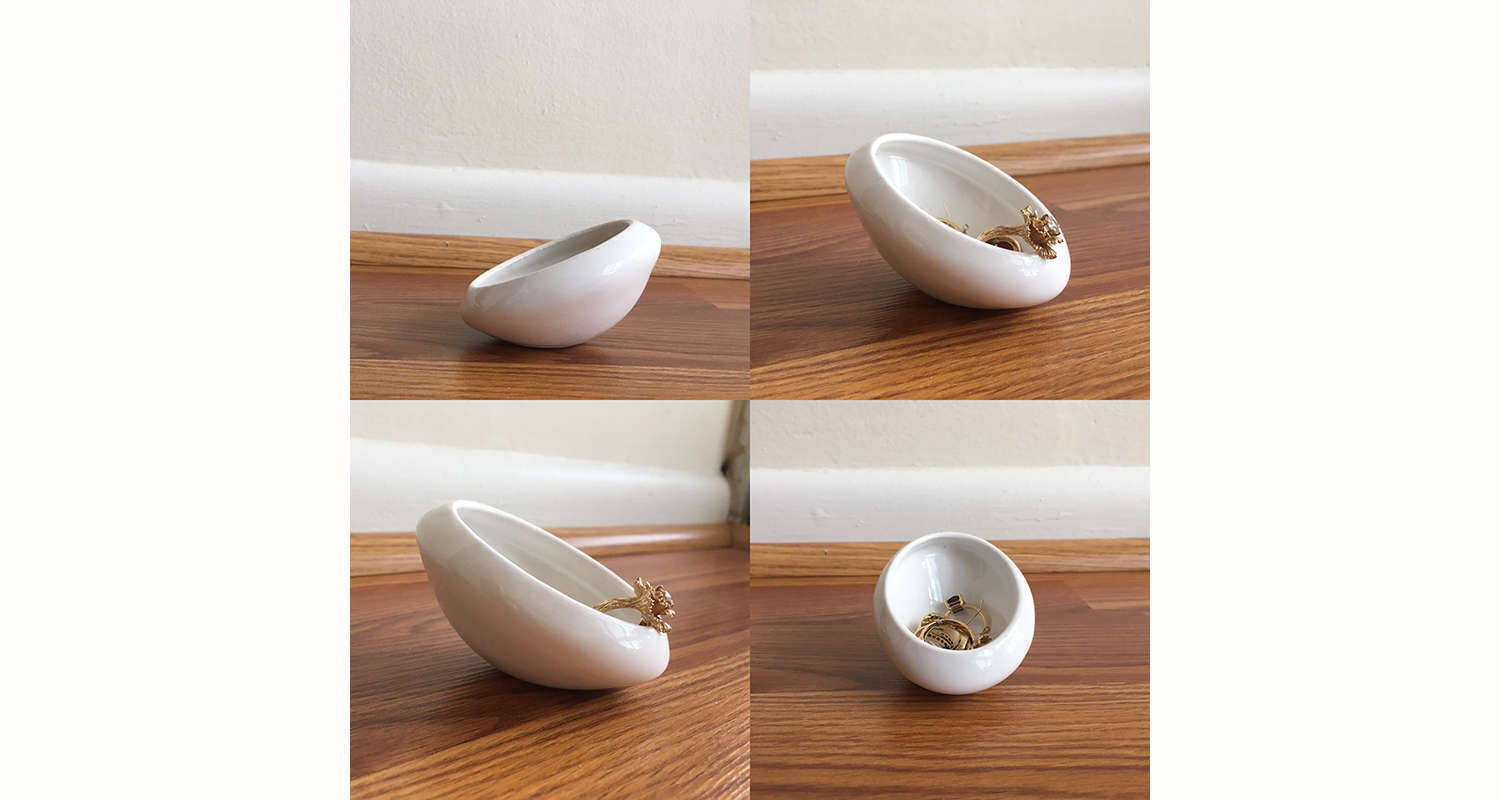 Gold Wall Triptych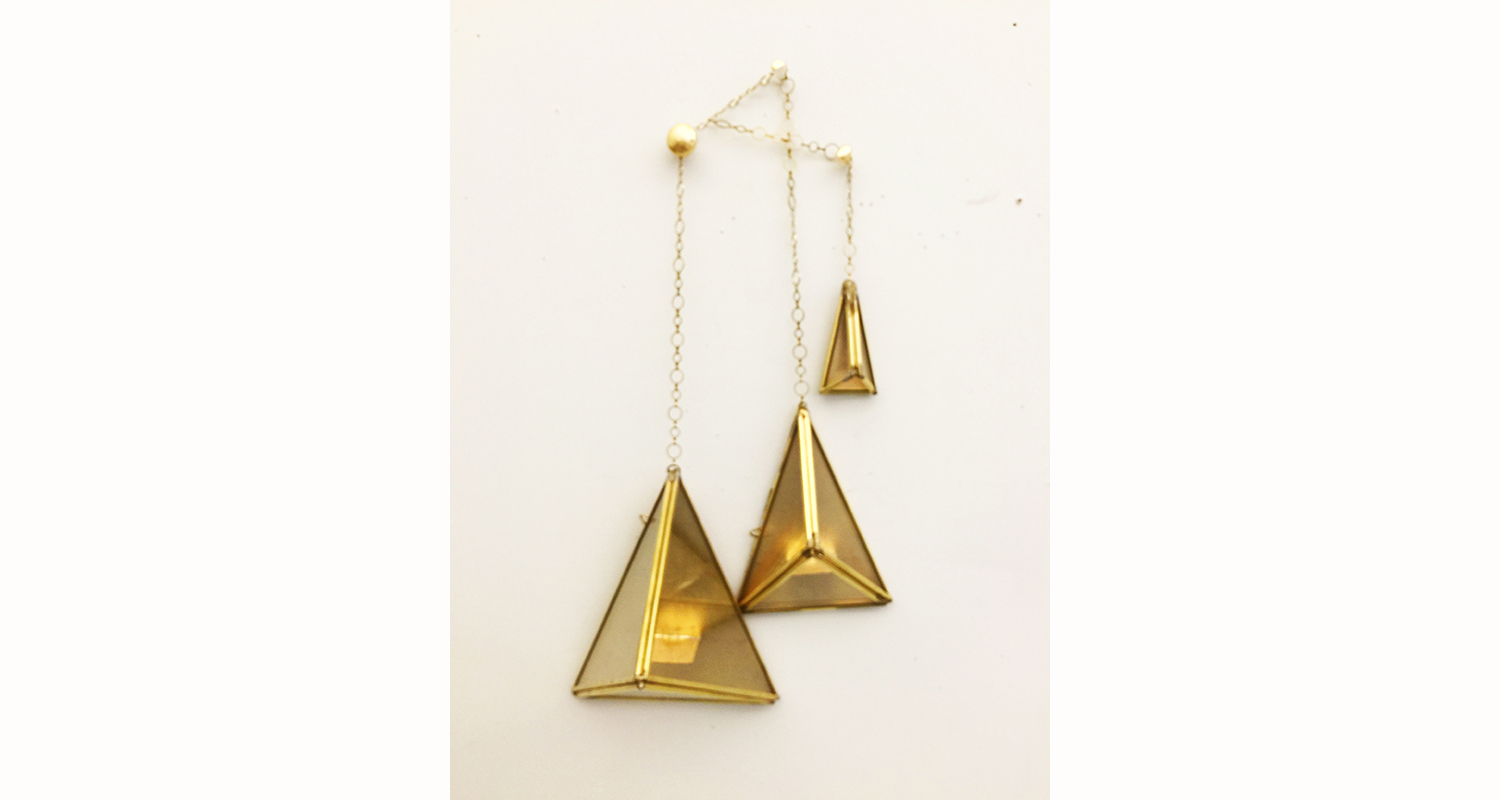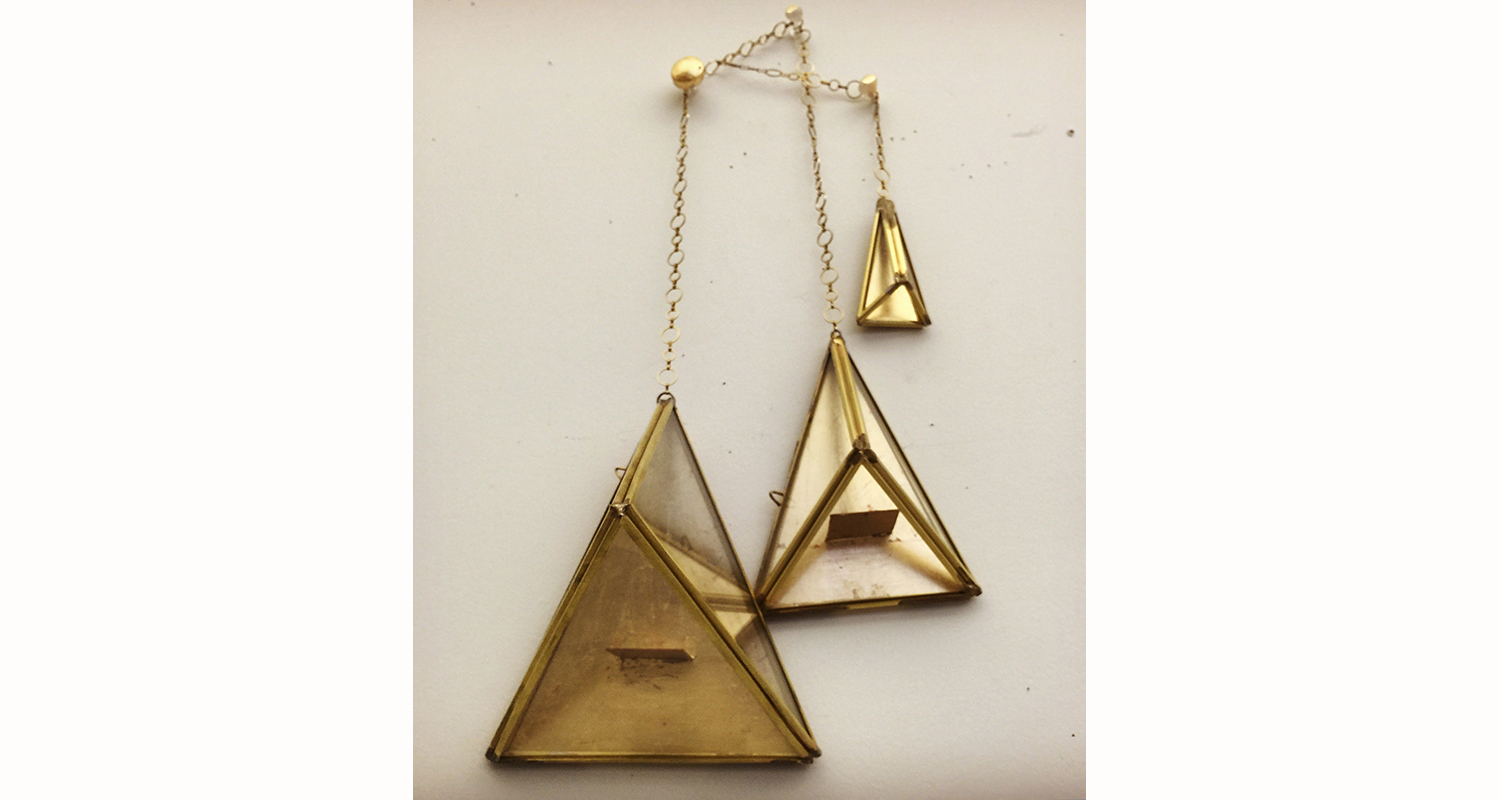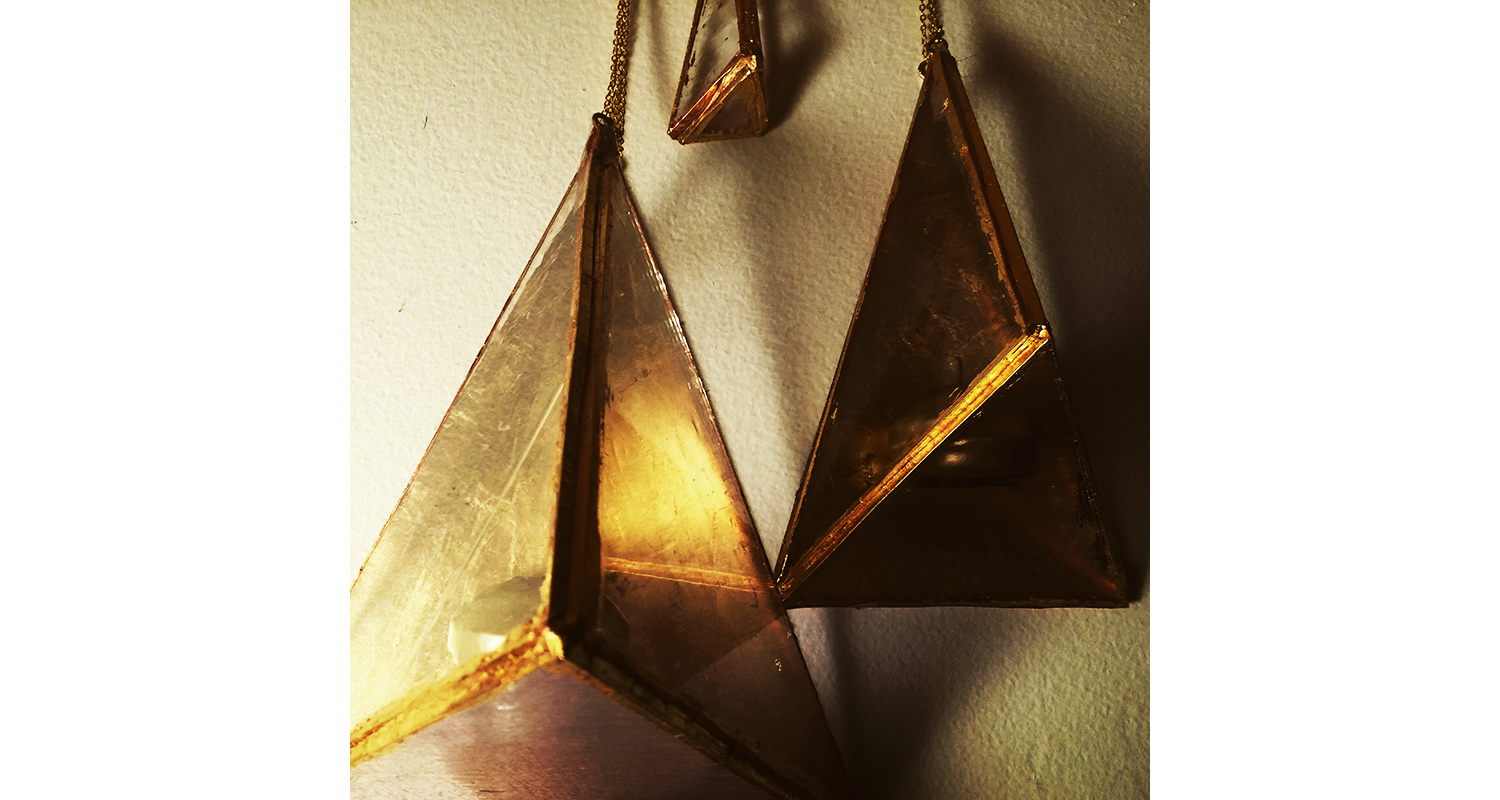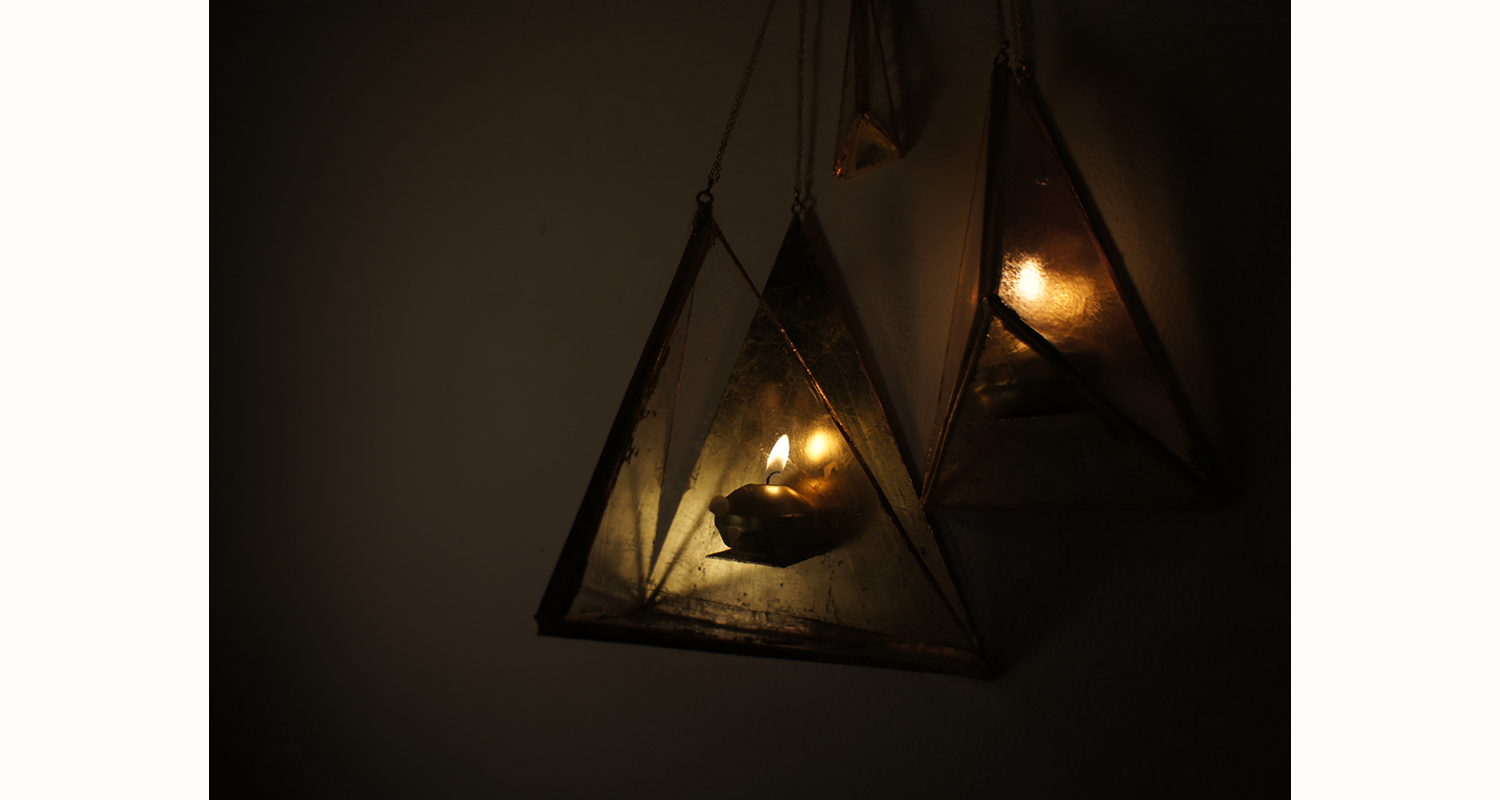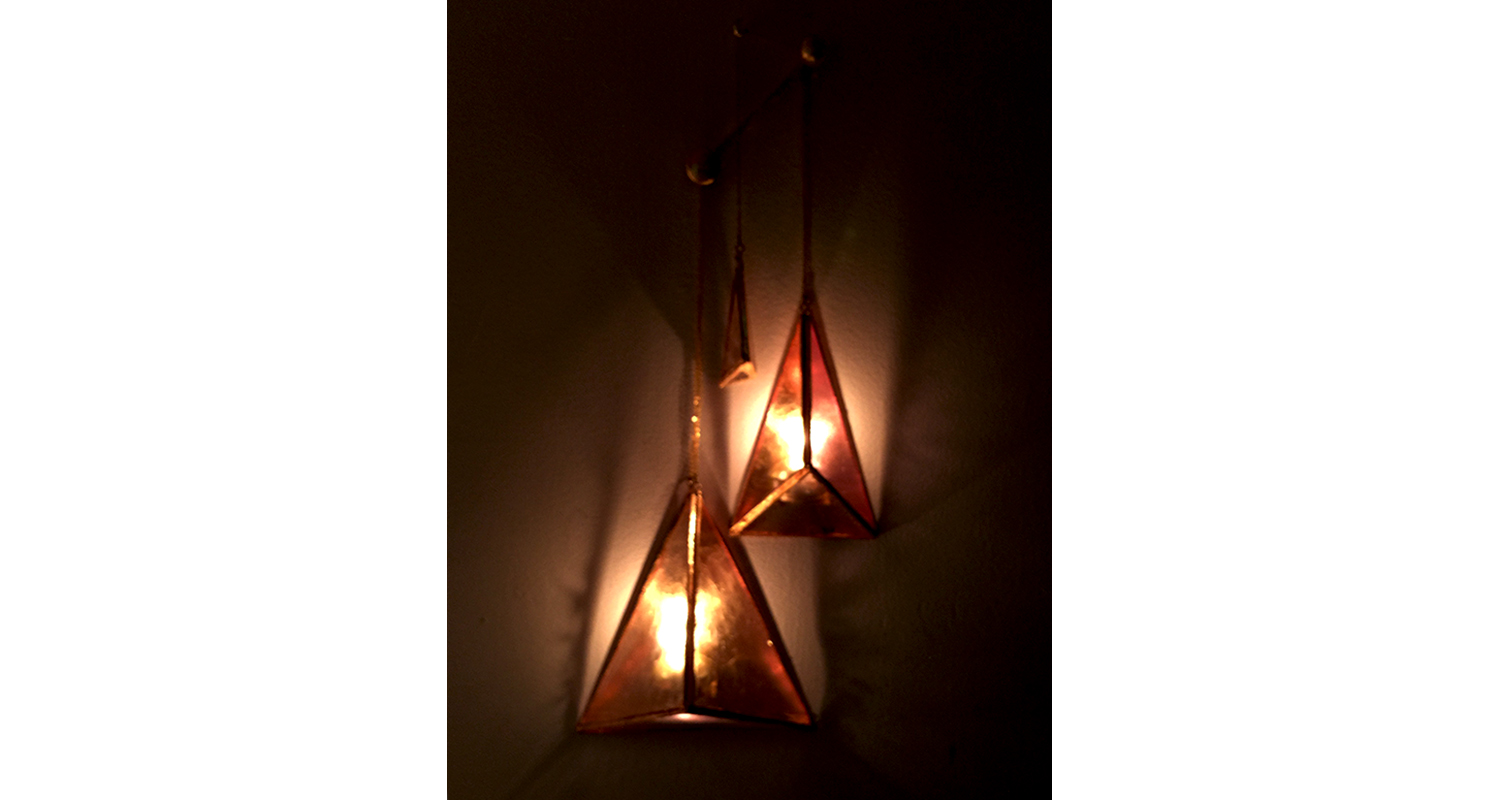 Moon Light